Modern Biomedical & Imaging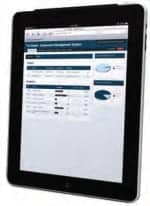 Modern Biomedical & Imaging, Dallas, serves as an ISO for clinical technology management. Modern Biomedical & Imaging has recently begun implementing its new Web-based computerized maintenance management system (CMMS) called Tru*Asset into its facilities. Operational benefits of Tru*Asset include eliminating paperwork with real-time data entry through a company-provided iPad, the ability to pull up manuals while working on a piece of equipment, a standardized manufacturer/model list, work order dashboards, flagged FDA and manufacturer recalls, and customized reporting.
Modern Biomedical's IT team develops and maintains Tru*Asset, enabling endless possibilities from this CMMS. Technicians benefit from the time saved from minimal paperwork, and hospital department heads and administration can have fully customizable reporting and status updates that they can view as easily as surfing the Web. The company calls this a Tru*Asset, which it means quite literally.
(800) 426-4347
www.modernbiomedical.com
---
AllParts Medical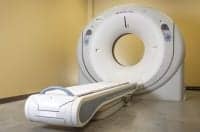 AllParts Medical, Nashville, Tenn, offers a comprehensive technical support solution to assist imaging service organizations. AllParts has made significant investments in its 80,000-square-foot facility and more than doubled the number of equipment bays, which now include more modalities and manufacturers. The company has also increased its imaging parts inventory. AllParts can provide the right part, at the right price, and in a timely fashion. The company also provides technical support, preowned equipment (removals, relocations, buy, and sell), and a variety of modality-specific technical training courses for equipment maintenance. The customer service department is available 24/7/365. AllParts aims to deliver significant savings on replacement parts and preowned equipment.
(866) 507-4793
www.allpartsmedical.com
---
Axiom Imaging Solutions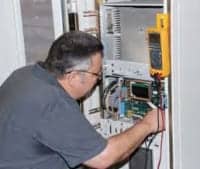 Axiom Imaging Solutions, Lancaster, Tex, a third-party parts and service provider that specializes in Philips, Picker, and Siemens high field MRI, also provides support for other OEM equipment. Axiom owns all the test tools, ramp, and shim supplies, as well as the phantoms and fixtures necessary to make images meet or exceed OEM specifications. The company offers a wide range of services from site planning through clinical installation and full service support and flexible service contracts. Axiom understands the need to minimize service liability overhead, and the capitation in the health care dollar makes this a valuable resource when running a profitable imaging enterprise. Axiom also provides mobile storage, mobile restoration/conversion, engineer training, installations, de-installations, full service, and parts for major equipment manufacturers. Axiom can provide any level of support a client requires, from technical support through turnkey projects.
(855) 294-6667
www.axiommis.com
---
Integrity Biomedical Services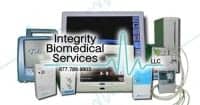 Integrity Biomedical Services, Broken Arrow, Okla, offers 30 years of experience in the biomedical field. The company is CCR registered and an FDA-approved initial distributor. Currently, Integrity Biomedical Services sells and repairs Spacelabs, Philips, and Edan patient monitoring equipment. It also features an extensive inventory of both new and preowned parts to keep a medical facility functioning. The company also purchases equipment and offers exchange options, and promises to always meet or beat any competitor or OEM pricing. Integrity Biomedical Services currently offers a 1-year product warranty on its equipment and repair services over a wide range of monitors, transmitters, receivers, and accessories, and has a standard 5-business-day turnaround service after repairs have passed a quality control process. Overnight repairs are also available on a case-by-case basis on more routine repairs. Free technical assistance assures that the company's service exceeds a customer's expectations and that issues are resolved in a timely manner.
(877) 789-9903
www.integritybiomed.net