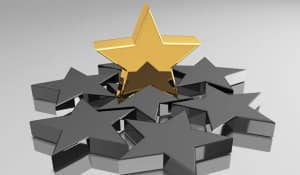 AAMI has announced the winners of its annual awards to leaders and innovators in the HTM field. The honorees will receive their recognition at the Conference & Expo in Denver, June 5–8.
"We are so proud and delighted to honor these individuals," said AAMI President Mary Logan. "Their dedication to healthcare technology is inspiring. Because of the contributions of our honorees, clinicians and other caregivers have better tools and resources to help patients. In the end, their efforts help to improve patient outcomes."
Izabella Gieras, director of clinical technology at Huntington Memorial Hospital in Pasadena, Calif, and one of the subjects interviewed in 24×7's recent feature on natural disaster preparedness, has received the HTM Leadership Award. According to the announcement, "Gieras has served as an advocate for her peers by writing for and contributing to professional publications, participating on committees, and speaking at industry events."
The AAMI and GE Healthcare's BMET of the Year Award has been given to James Mazurek, CBET, supervisory biomedical equipment support specialist at the VA Medical Center in Omaha, Neb. The award recognizes an individual BMET for his or her dedication and excellence in the HTM field. "Mazurek, a US Air Force veteran, has been praised by his colleagues for his professionalism, unwavering attention to detail, and modest nature," the announcement says.
Erin Sparnon, MEng, health devices manager at ECRI Institute and the subject of 24×7's "Industry Insider" Q&A in February, has received the Young Professional Award, honoring professionals under 40, for her work on AAMI's Infusion Devices Standards Committee and the Infusion Safety Steering Committee. And the HumanEra Project at the University Health Network at the University of Toronto has earned the AAMI and Becton Dickinson Patient Safety Award "for its work on standardizing practices on multiple-line intravenous infusions to help prevent adverse patient events."
A complete list of winners is available on the AAMI website.