Vicki Hitchins, PhD, a research microbiologist in the Center for Devices and Radiological Health at the FDA, was killed early June 17 after her car struck a tree in Silver Spring, Md. She was 71.
An expert in cytotoxicity testing, Hitchins co-chaired the Association for the Advancement of Medical Instrumentation's Sterilization Standards Committee for nearly two decades and was a member of several other standards committees, including ISO/TC 194, Biological, and clinical evaluation of medical devices. She also led the U.S. delegation to ISO/TC 198, which concerns the sterilization of healthcare devices, for 17 years and spoke at the 2011 AAMI/FDA Medical Devices Reprocessing Summit.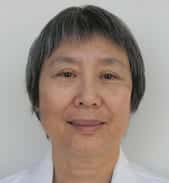 "This is heartbreaking," says Joe Lewelling, AAMI's vice president of emerging technologies and health IT. "I have known Vicki for about 25 years, and she was much more than a colleague—she was a good friend."
Ron Brown and Jon Cammack, co-chairs of the AAMI Biological Evaluation Standards Committee, echo Lewelling's statements, writing: "Vicki made significant research contributions to the field of infection control for medical devices, which focused primarily on developing methods for detecting bacterial endotoxin on devices, evaluating the effectiveness of cleaning methods for devices, and determining the impact of sterilants and disinfectants on the integrity of medical device materials."
Some mystery surrounds Hitchins' death, however. According to a report in the Washington Post, police are investigating whether her crash was any way related to a robbery that took place the same night.