By Kurt Woock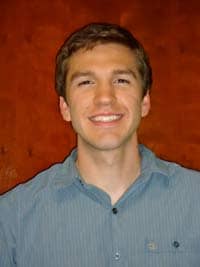 Medrad, Warrendale, Pa, has been around for 49 years. It won't make it to 50—but that's not because it is going anywhere; it just won't be called the same thing when it hits the half-century mark. Bayer HealthCare bought Medrad in 2006, and last year, Medrad began phasing out its name and phasing in Bayer's. The crossword-inspired Bayer cross is not the only change at Bayer HealthCare Services, Medrad's new official name.
Bill Kollitz, senior director, global service marketing for Bayer HealthCare, spoke with 24×7 in early 2011. At the time, the business, which manufactures a wide variety of equipment and also offers services (including multi vendor service), was focused on providing solutions to customers amid increasing economic pressures. It also was launching expanded service on coils and probes. Now, a few years later, as the organization is changing its name to Bayer HealthCare Services, it has still maintained that customer-driven mentality while continuing to expand its business. We sat down with Kollitz and discussed new remote service offerings, the company's commitment to sustainability, and what the name change means for customers.
24×7: In a few words, what has been the growth trajectory of your company?
Kollitz: Since its founding almost 50 years ago with the first cardiovascular flow-controlled injector, our business has branched out into a number of different products: injectors for CT and MRI and MRI coils, monitors, and infusion pumps for the MRI environment. We have a strong history of innovation and continue to use that to progress.
24×7: The name change is the most obvious recent change. Can you share the background on the switch?
Kollitz: Medrad has been owned by Bayer since 2006. But at the beginning of 2012, our equipment and service business joined the contrast media division within Bayer to form a new business called Radiology & Interventional. It's a new business within Bayer HealthCare. We've adopted Bayer HealthCare as our brand. You'll see the legacy Medrad Service business referred to as Bayer HealthCare Services.
24×7: What is the goal of this new venture?
Kollitz: The goal with this was to accelerate growth opportunities, bringing significant innovation to the market that will make an impact in the field of health care. From a branding standpoint, the services business has been introducing the Bayer brand to our customers through trade shows and on literature using the Bayer logo. In February, we made the move to fully adopt the Bayer brand and move away from the Medrad Service brand to reflect our alignment with this new entity.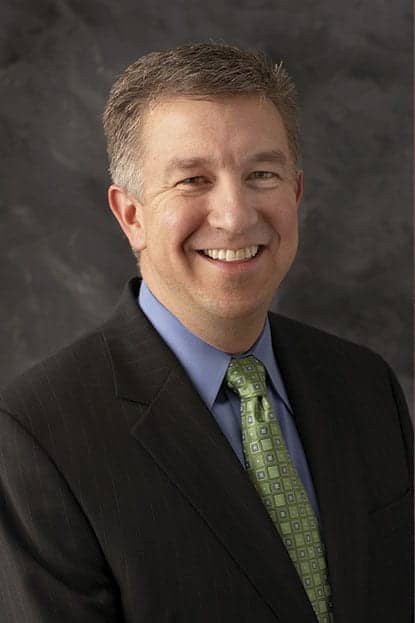 A Quick Take
24×7: The last time we spoke, you were the director of marketing for Multi Vendor Service. Has your role changed?
Kollitz: I've moved into the position of senior director of marketing for our global service marketing group. My group has responsibility for all of the strategy and planning for our Bayer HealthCare services around the world.
24×7: What differences will customers notice?
Kollitz: In the short term, probably not much. Our team's not changing; we just have a new appearance. Our brand has always been built on our people and the service they deliver, and our customers are going to continue to see that. They'll just see the same folks wearing a different shirt than they've been used to. Fundamentally, our offerings and our delivery are staying the same.
24×7: Do you expect any medium- or long-term changes?
Kollitz: I do. There will be additional opportunities to leverage this strength and bring even more innovative solutions to the market. What that means for our customers is increased uptime and a mind-set shift away from traditional service where we react—responding to a unit when it isn't working as it should be or doing preventive maintenance—to one where we can actually use real-time data to predict when there will be an issue and schedule service with the customer so there is no interruption to operation.
24×7: Considering that the IT component of equipment in general is becoming more and more integral and complex, in what ways do you work with clients to make sure they are keeping up with the changes?
Kollitz: The IT component is becoming such an important aspect of delivering health care, and our goal is to ensure that our customers are able to seamlessly integrate with our offerings and begin leveraging the information that they provide. We have dedicated specialists focused on our informatics and remote support offerings who are experts that help our customers do just that. They are able to work with our customers with disparate systems, policies, etc, and enable them to take full advantage of the benefits of these new IT solutions.
24×7: What are some of your newest offerings?
Kollitz: VirtualCARE is our new, secure remote connectivity offering on our Medrad injector products that allows us the ability to interact remotely with the equipment. It provides proactive alerts when there is some sort of abnormality. It allows us to do remote diagnostics, update the software, and, if we do need to come on-site, it provides the information we need to get the customer back up and running quickly. VirtualCARE runs on all the legacy Medrad injectors: Certegra informatics platform, Stellant CT injection system, Spectris Solaris EP MR injection system, Avanta fluid management injection system, Intego PET infusion system, and the Mark 7 Arterion injection system.
We also have a new ultrasound probe evaluation tool called TruSource. TruSource is brand new technology that allows element-by-element performance evaluation and data in real time. It provides an incredibly precise diagnosis of the transducer. These are the types of technologies that our customer will see more and more of. This will hopefully address their operational goals and ultimately affect patient care.
Last year, Medrad, owned by Bayer HealthCare since 2006, began phasing out its name and phasing in Bayer's.
24×7: As you're able to do more work remotely, how do you ensure that you continue to develop good working relationships with clients?
Kollitz: Our face-to-face relationship with our customers is a critical aspect of our offering, and VirtualCARE is not intended to replace it. Rather, it will enhance the overall relationship through more offerings, faster service, and ultimately even greater satisfaction with our service.
24×7: Your business has a standing commitment to sustainable development. How—and why—is such a commitment a high priority amid everything else that is going on?
Kollitz: From a Medrad/Bayer HealthCare Services perspective, the two go hand in hand. If you take a look at what we do, it truly is sustainable work that we're doing. We're extending the life of equipment. We're doing it in a way that's cost-effective—repair versus exchange or replacement. That's very consistent with our company philosophy. The building I'm sitting in right now is a LEED-certified green building. It's aligned with our corporate culture, which we've held for years.
24×7: Finally, what can we expect from Bayer HealthCare Services in the rest of 2013?
Kollitz: We'll have enhancements that will be coming with VirtualCARE. With remote monitoring, we'll be able to keep an eye on customers' equipment and know when there's an issue. We'll be rolling out additional functionality with performance-proven documentation on the ultrasound side. Not only will customers have the best information, but also have this on more models. Finally, we'll be rolling out new offerings on the MRI coil repair side that will allow for the same great service that our customers love, only with faster turnaround. 24×7 Industry Insider March 2013
Kurt Woock is the associate editor of 24×7.