Richard Schneider has taken over as chief operating officer of TriMedx, where he will focus on the medical equipment management company's overall operations, including customer and employee relationships.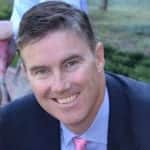 Schneider brings to the role more than 20 years of experience in operations, strategy, account management, business development, and finance/risk management. Prior to joining TriMedx, he served in several executive roles with Asurion, a supplier of protection and technology systems for consumer-connected devices.
At Asurion, Schneider led the warranty operations team that generated more than $70 million in value through cost improvements across all business segments while improving service turn times and increasing customer Net Promoter Scores.
"Rich has developed a diverse range of leadership skills that will greatly benefit our organization, our employees, and our customers," says TriMex President James Willett. "He will not only be instrumental to the operations of TriMedx, but will also help drive new service and product offerings moving forward."