As repair and modification of medical instrumentation become more complex and involve many diverse technologies, it has become increasingly important for retraining opportunities to be readily available for experienced biomedical equipment technicians (BMETs) and clinical engineers (CEs). Information technology (IT), the IT network, networking technologies, and communication over the network represent important areas for retraining.
Recent college graduates are generally schooled in the areas of computer networking, networking within the hospital environment, and network communications, as well as in the traditional areas of biomedical instrumentation, electronics, writing, etc. However, the workforce in biomedical technology has been in place for many years, and with the emerging medical technology, many of the existing workers require retraining—and in most cases, initial training—in IT. As a result of this emerging technology, existing biomeds are seeing a benefit and a necessity in attaining additional education for themselves.
Accessible Training
There are many ways to approach these studies. First, there is traditional training including classroom instruction, which could be in-house or at a local college, at a manufacturer's site, or by an independent company specializing in teaching IT, for example. A second option is online or DVD-based training that would allow the student to complete the classes at a time that is convenient to them.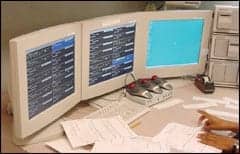 Currently, many professional organizations such as the Association for the Advancement of Medical Instrumentation (AAMI), the American College of Clinical Engineering (ACCE), and the Healthcare Information and Management Systems Society (HIMSS), among many others, provide opportunities for their members to receive instruction on emerging technologies. Local biomedical societies have also gotten involved in educating their members. These national and local biomedical societies and organizations offer learning opportunities at meetings as well as through Webinars, teleconferences, CD-based education, and classroom instruction. You can find institutions that provide this type of training on AAMI's Web site (http://www.aami.org/ resources/education/ed.map.html).
Recently, AAMI, HIMSS, and ACCE signed an agreement to develop a joint clinical engineering/IT (CEIT) community. Based on a proposal brought to AAMI's Technology Management Council by Jeff Kabachinski, CEIT will pool its expertise and knowledge and avoid a duplication of efforts.
According to AAMI, the ultimate goal of this agreement is to help improve patient care and safety, and to boost the quality and cost-effectiveness of customer service. This agreement is also intended to:
Foster further development of a united voice for IT and clinical engineering concerns, and provide a forum for its expression.
Provide a mechanism for developing resources and guidelines for clinical engineering/IT practice education, research, certification, public policy, terminology, best practices, mentoring, advocacy, networking, and career services.
Explore appropriate collaboration of clinical engineering/IT functions.
Develop a framework for representing the interests of clinical engineering and IT departments to the broader health care community.
Back to School
The BMET programs in local colleges today tend to look different than they did even 10 years ago. The basics are all the same: math, English, writing, physics, chemistry, anatomy and physiology, electronics, biomedical instrumentation, and usually a cooperative education or internship experience. The difference is that there are likely courses in computer networking and medical systems involving computer networks. The content of the electronics and instrumentation courses has also changed. Many of the courses now have a system approach and less of a component-level approach due to the requirements of the job. These systems often include a computer network and computer control of the medical device. With these changes in place, many experienced BMETs are electing to return to college to update their training in select areas such as IT, including computer networking.
Many of the college programs include distance education courses in their curriculum. With some of these courses, students never set foot in a classroom. Others are hybrid courses that incorporate a combination of classroom instruction and laboratory work with an online component. One of the obvious advantages to this approach is the accessibility of this type of course to a diverse student group. It provides an opportunity to complete additional studies while maintaining a full-time job.
It also gives accessibility to those who may not have a college nearby. The reality is that these courses are difficult to design, deliver, and moderate. Selecting the type of course to take in this format is critical.
Examples of courses that biomedical professionals are electing to take are biomedical instrumentation, biomedical information systems, network communications, network security, and legal issues in IT.
Alternatives Within College Programs
As colleges endeavor to meet the IT training need, they have implemented several innovative programs. A couple of examples of the many programs across the country offering alternative ways to train in IT as it relates to biomedical equipment technology follow:
The biomedical program at Cincinnati State Technical and Community College (www.cincinnatistate.edu) made a serious commitment several years ago to integrate IT into its curriculum. It renamed the program Biomedical Equipment and Information Systems Technology in order to emphasize this commitment and to better explain the intent of the program. Due to overwhelming requests from the biomedical community to make these courses more accessible to professionals currently employed in the industry, the program uses a hybrid approach to its biomedical instrumentation courses.
The program offers three courses in biomedical instrumentation that also incorporate computer networking in the biomedical environment. All three classes have a live lecture and laboratory component as well as an online component. The live portions are generally 1 or 2 days per week for extended periods of time. The classes take place in the late afternoon to enable full-time employees, as well as Cincinnati State students, the opportunity to attend the classes without much disruption to their workday.
Another example of a distance education approach is at Indiana University Purdue University Indianapolis (IUPUI, www.iupui.edu), where five courses in biomedical instrumentation are offered solely online and students in this program never have to set foot on the campus. The online classes offer instruction to beginning students as well as opportunities for collaboration at the junior/senior level. Future plans include offering a course in advanced networking.
Those interested in attaining an associate of science (AS) degree in biomedical studies should note that the AS degree cannot be completed without considerable on-campus time. Work with a school counselor to make sure your coursework is in line with your goals.
There are many exciting approaches to continuing education in biomedical technology and many more innovative approaches currently being explored. The future holds numerous opportunities for training and collaboration within professional organizations, biomedical societies, and college programs, giving current professionals the options they need to excel.
---
Steven J. Yelton, PE, BSEE, is a department chair in the Center for Innovative Technologies at Cincinnati State Technical and Community College; and is a member of AAMI's Board of Directors and the Technology Management Council. For more information, contact .