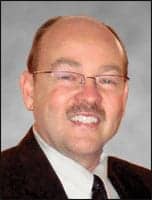 Brian Montgomery
Clinical Resources for Equipment Support Technology Services Inc (CREST Services for short), Lewisville, Tex, provides equipment support and a range of consulting services to hospitals and health care facilities coast to coast. As some companies scale operations back to ride out the recession, CREST has managed steady growth and has even been adding new services. Founder Brian Montgomery shares with us his company's successful business strategies, the perils of cost cutting, and his company's New Year's resolutions.
24×7: Tell us about your background in biomedical engineering and how you came to found CREST.
Montgomery: I started my career as a biomedical intern in southern Mississippi, where I was raised. After a couple years of in-house experience, my ambition was to expand and become a field service technician, which I felt was necessary to broaden my experience base. After a few short years as a technician, I was offered a great opportunity in my current home state of Texas. Here, I broadened my experience in imaging, laboratory equipment, and, most importantly, customer service.
With a growing number of years' experience in the independent service side of the business, including director of large medical centers, management of operations, and managing a training program for entry-level personnel, I decided to take a different direction in my career.
On March 1, 1999, I made the decision and incorporated CREST Services, establishing the same mission and vision we have in the company today. As the start of any new company experiences, there were struggles in the beginning. But looking back at those days, I feel that is what gave me the strong appreciation for the strength of our foundation.
24×7: To what do you attribute your success?
Montgomery: CREST's emphasis has always been on our employees, and we spend many hours orientating and training each person. Our foundation for success reflects the concept of: Employees number one, customers number two, and vendors number three. We feel this objective has been a mainstay for our continued success.
24×7: As we head into the New Year, what are some of CREST's objectives for 2010?
Montgomery: Our forecast is for continued growth through 2010. Our objective is not changing; we will continue an aggressive growth path, strengthen our technical teams, and create satisfied customers through our quality service-delivery process.
In 2010, we will also concentrate on new offerings for the security element of medical equipment maintenance to ensure our customers can be prepared for the ever-changing clinical equipment technology field.
24×7: Do you have any suggestions for hospitals looking to evaluate their service needs?
Montgomery: For hospitals, a patient is one of the highest priorities. To provide exceptional patient care, the medical equipment used by the staff must be serviced properly with properly trained technicians. We try to tactfully recommend that hospitals do not attempt to cut costs through cutting service, or by the delay of preventive maintenance, safety checks, etc.
Additionally, we recommend that each hospital require all technicians from their service provider have the training and expertise required to properly service and maintain the hospital's assets.
24×7: How are the devices your techs repair changing and evolving?
Montgomery: The changes in technology are phenomenal. What was considered new technology a few years ago is almost obsolete today. With that said, there are some devices that have and will withstand time as continued workhorses in the industry. However, the new technology is challenging how we think about ongoing support and the required training.
Just a few years ago there was a strong definition between information technology (IT) and clinical engineering. That gap has narrowed with the technology advancements in health care equipment. Today, clinical engineering is required to have many of the same skills as the IT person to support the entire location's maintenance and repair requirements. CREST fully supports a continuing education program for technicians across the US, combining manufacturer training and high quality in-house training.
24×7: How can service providers continue to operate efficiently amid this recession?
Montgomery: Time and time again we see the negative results of service providers cutting back on services to increase their profitability. For many, this has become a necessity to remain in business. However, this reduction in service is detrimental to patient care and to the customer's view of health care services in general. The need to still deliver quality services while reducing cost is a message we want to convey to the industry. This can be accomplished by building and managing relationships with employees, customers, and vendors.
Whether you are working in-house, for an OEM, or for an ISO, service-delivery cost is always a focus. I truly believe you can balance a good bottom line with good-quality service via technical training, support, and provider relationships. I believe if more concentration is put on employee satisfaction and development, and not as much on bottom line financials, customer satisfaction will be there and natural growth will occur. 24×7
24×7: How are you operating your business now, as opposed to the way you would operate it at the peak of a bull market?
Montgomery: Since our start in 1999, we have consistently conducted our business the same, practicing the same mission and maintaining the same values. Operationally, we continue to evaluate ourselves to ensure we can continue to grow and be competitive while maintaining the same quality of service that got us to this level of success.
24×7: Do you think the recession has hit health care, or has it managed to steer clear?
Montgomery: The impact on all business from the struggling economy has been very visible throughout the US. It is argued that health care has been somewhat void of any recession because people still get sick and need medical attention. However, this is not completely true. There has been an impact within health care because many people have delayed going to their provider until it becomes critical. This adds up to a lag in the early part of 2009 when the same amount of patient care was not required.
24×7: Tell us about your customer accounts in-house program.
Montgomery: At CREST customer accounts, we are the in-house hospital biomed department. Having our staff on-site gives us the ability to communicate on a regular basis with all departments and to service their equipment with the least impact on patient care. It also offers for more timely resolution of problems as they arise and reduces critical downtime on mission-critical equipment.
The CREST in-house team very quickly creates a relationship with department heads and hospital personnel to ensure that we have a clear understanding of their expectations. But we do not stop there. Additional areas of involvement include safety/EOC committee meetings, equipment evaluations, budget assistance, and Joint Commission consulting.
24×7: What are some of the outcomes your asset consulting services can provide?
Montgomery: As technology continues to change, we see CREST consulting becoming a more critical and cost-effective process for the evaluation of replacement medical equipment, location organization changes, and evaluating new technology. An example for how consulting can impact new technology is related to the changes in security. We expect there will be major obligations introduced in 2010 around HIPAA, PHI, etc. CREST has implemented an in-house team that has developed tools and processes to support these requirements. Based on the progress made or not made by each location, the CREST security team can offer guidance and implementation of the proper assets to ensure compliance with all audit factions.
24×7: How can hospitals benefit from these services?
Montgomery: Many times a hospital staff is dedicated and trained to provide services related to patient care and not qualified in the evaluation of equipment performance and service. CREST's in-house technical staff can certainly provide those services. What makes CREST Services stand out is the quality relationships we have developed with companies that provide additional services. Each service provider used and/or recommended by CREST Services goes through an annual quality assessment to ensure both the professional representation and their quality of services are at the standards required by CREST.
24×7: What geographic areas does CREST most actively serve?
Montgomery: This is a question that receives a great deal of attention in our sales, marketing, and leadership meetings. An important part of our future growth is to ensure that we do not lose focus. Today, and throughout 2010, our focus is building business throughout the United States in locations of size that meet our business model.
Within the US, we have strong concentration in the southern states, and we are beginning to see strong growth in the Midwest and Eastern regions. Activity in the West and Northwest are beginning to develop, which adds to our existing footprint of business from coast to coast.
24×7: Are there any plans for expansion into lesser-represented areas?
Montgomery: The CREST business model does not support the concept of a technician with a truck of tools driving throughout all the rural communities. Instead, we are interested in establishing a technician and/or technicians within a community where that technician can support one or multiple locations within a reasonable driving distance. This hub and spoke concept offers the opportunity for stronger family life for our technicians and maintains the quality of service for our customers.
24×7: What solutions exist for hospitals in those rural areas?
Montgomery: We are often contacted by smaller hospitals and clinics in locations where placing a technician in the area does not make financial sense for us. This year, CREST established relationships with a small number of service providers that provide ongoing quality service to the rural communities. This was a change in business approach. We felt it was necessary to respond to the numerous requests we received for quality service without changing our successful business model.
24×7: Does your company have any goals/objectives surrounding turnaround time?
Montgomery: Timely resolution of any problem is an important consideration for achieving the desired hospital level of performance necessary for acceptable patient care. This is achieved through communication, vendor evaluation, and vendor selections.
An annual review of all key vendors is conducted by our in-house procurement department. This step in our quality process helps to ensure the highest quality and practice in servicing equipment, rapid sourcing of quality parts, the availability of hero kits to aid in correcting issues, a quicker resolution to equipment problems, and a significant reduction in downtime.
24×7: What else is new with your company?
Montgomery: In addition to the consulting services, CREST has developed a strong and effective national procurement presence. This provides quality parts with leveraged pricing to customers. This service, which started as assistance to a local hospital, has developed into a national service with very strong and real purchasing savings for each customer. This offering includes consumable, new, and refurbished equipment, and proper disposal of obsolete equipment.
---
Stephen Noonoo is the associate editor of 24×7. Contact him at .