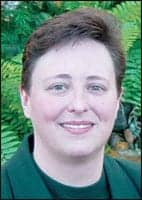 Jennifer Nolan, CCE
The "What's Next?" article on job opportunities and career paths in 24×7's June 2009 issue struck a particular chord with me. After 15 years in the biomedical engineering field, a few years ago I too began asking myself, "Where do I go from here?" I wanted a new challenge, but I didn't want to venture too far from my biomedical engineering roots. Eighteen months ago, I ended up turning to a little-known, but rapidly growing field in the health care industry called value analysis.
According to thequalityportal.com, value analysis is a methodical approach to yield improvements in cost and/or performance of products and/or services. Value analysis looks at the materials, processes, and information systems, as well as the flow of the materials involved. Also according to the site, during World War II, General Electric had difficulties in obtaining critical materials to produce war items. It tasked engineer Lawrence D. Miles with finding "adequate material and component substitutes for critical listed material to manufacture needed war equipment." In his search, Miles found that "each material had unique properties that could enhance the product if the design was modified to take advantage of those properties."
Adopted by the US Navy in 1945, the Defense Department later broke this systematic concept into two distinct applications: value engineering and value analysis. The site says the Navy defined value engineering as a "before the fact" activity, applying the value methodology during the product design phase. It defined value analysis as an "after the fact" activity, employing the value process after the design phase during product production. Organizations have found that potential benefits of value analysis include reduced material use and cost, reduced distribution costs, reduced waste, improved profit margins, and increased customer satisfaction.
Today, hospitals are integrating the concept of value analysis into their materials management and contracting/procurement departments. Typically, these departments are comprised of former clinicians/caregivers and other individuals who are knowledgeable about the various types of medical equipment/disposables that are used within the health care setting. These individuals apply their extensive knowledge of how the equipment/disposables are actually used, and couple it with the business applications of the procurement process to provide a strong foundation for better managing the operational expenses of a hospital.
The role a value analyst plays may ring a familiar bell with many biomedical engineers:
Facilitate capital acquisition projects:

Prepare requests for proposals (RFPs);
Review RFP responses and eliminate equipment that does not meet specifications;
Coordinate prepurchase evaluations for equipment that does meet specifications;
Analyze all financial and qualitative factors of the proposed equipment;
Perform return on investment analyses; and
Coordinate postpurchase deployment of the new equipment.

Review/approve new product requests:

Perform needs and technology as- sessments; and
Identify available products on the market that meet the specifications.

Review/modify current product utilization throughout the institution to maximize efficiency:

Identify clinically acceptable substitutions when regular products are unavailable for purchase—such as equipment on manufacturer backorder;
Serve as a facility's recall coordinator; and
Coordinate initial and ongoing education for equipment/products that are used by multiple departments.
Whether a hospital is purchasing a new fleet of dialysis machines or standardizing its catheter product line, the same value analysis concepts that biomedical engineers have applied for years in the acquisition of new medical equipment also apply to the medical equipment disposable field. However, instead of managing this process for several hundred different makes/models of equipment, add in several thousand different makes/models of disposable products. As biomedical engineers, we typically understand how the disposables work with the equipment, but rarely do we realize the vastness of the products available or the diversity with which they are used clinically.
| | |
| --- | --- |
| | Find past Soapbox columns in the 24×7 archives. |
Since my transition to our facility's value analysis department, every day has been a new learning experience. It has lived up to the challenge and given me the rewards that I sought. For those of you considering a career change, but do not wish to stray too far from your biomedical engineering roots, I encourage you to consider looking within your own organization. Take your expertise to your value analysis, material services, and/or contracting/procurement departments and help them acquire the quality equipment and products that the clinicians need for overall patient care.
---
Jennifer Nolan, CCE, is a value analyst senior in the value analysis department at University of Michigan Hospitals, Ann Arbor, Mich. For more information, contact .
What's on Your Mind?
Got a gripe? A recommendation? Does someone or something deserve praise? Share your opinions and insights with your peers. Soapbox columns should be 850 to 900 words in length and can be e-mailed to .