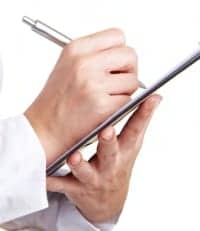 The Joint Commission's accreditation manual breaks down into different chapters, such as the Environment of Care—which is broken down into Elements of Performance.
Before I get into The Joint Commission and the Environment of Care (EC) standards, let me make a huge apology to Iman Hannon who gave me wonderful information to share with 24×7's readers in my last article in April 2012. However, I referred to Iman as a man. Iman is a very accomplished woman with the Association for the Advancement of Medical Instrumentation. As her LinkedIn profile states, her duties are as follows: Manage all aspects of the ICC certification program to include managing the examination process, renewal program, and marketing plan. Serve as secretary and liaison for the ICC, USCC, and the US BMET Board of Examiners. I hope Iman will forgive me for this oversight, and I certainly do apologize. Now on to some exam information.
When I first got into this field, the department where medical equipment was repaired and managed was referred to as biomed. As the years progressed, the term "clinical engineering department" began to appear more often. The newest term for this profession seems to be "health care technology management," or HTM. Actually, this may be the most accurate title to describe the profession as we see it today. No matter what the profession calls itself, the one constant that has remained is the role the profession plays to help ensure a health care facility receives accreditation so the facility may receive payment for services rendered from the federal government. Paysafecard casinos have everything you're looking for in a payment system: quick and easy deposits, increased security, and customer safety. The fact that this deposit method is commonly recognized by Australian online casinos that accept Paysafecard demonstrates how popular Paysafe is and how many people use it presently. Here you'll find a list of the finest online casino sites for depositing with Paysafecard quickly and simply, as picked by our testimonials team for providing the greatest cashier experience.
Accrediting agencies approved by the US Department of Health & Human Services' Centers for Medicare & Medicaid Services (CMS) to approve hospitals for crucial Medicare payments include DNV Healthcare, part of Det Norske Veritas, Oslo, Norway; The Joint Commission; the American Osteopathic Association; and CMS itself.
One of these accrediting bodies has also changed its name over the years. From JCAH to JCAHO to its present-day name of The Joint Commission, each person in this profession should be acutely aware of the importance of receiving full accreditation from this nonprofit organization.
As the biomed profession moves more into the role of managing technology, I can envision questions on the CBET exam encompassing more questions about the management of health care technology. So, let us look at a few issues you should probably want to arm yourself with before you sit for the exam.
Accreditation
The Joint Commission accredits many different types of health care facilities and looks into the many functions of different departments within that facility. This article will explore the standards for hospitals and the standards biomeds need to be aware of the most.
The Joint Commission's accreditation manual breaks down into different chapters—one of which is the Environment of Care (EC). Each EC standard is broken down into EPs, or Elements of Performance, for that EC standard. The two ECs that most BMETs should be familiar with are EC.02.04.01 and EC.02.04.03. These two standards deal mostly with medical equipment and safety. The health care facility management plans, which include the medical equipment management plan, are now found in EC.01.01.01 under EP7. All facility management plans are addressed under EC.01.01.01.
EC.02.04.01 and EC.02.04.03 address many of the issues most BMETs deal with on a day-to-day basis, and EC.04.01.01 deals with the reporting of device issues. EP.02.04.01 deals with the Safe Medical Device Act, or SMDA, and includes the selection and acquisition of medical equipment, inclusion criteria and inventory, maintenance strategies, and maintenance intervals. EC.02.04.03 deals with performance and safety testing on life support and nonlife support equipment, sterilizer testing, and dialysis water testing. I can envision a CBET question coming from these EC standards, so to be well prepared for the exam I would suggest knowing the basics of these EC standards.
Use Error
EC.04.01.01 covers the topics of annual evaluation and reporting to the safety or Environment of Care committee on several issues. One change involves the term "user error," which has been changed to "use error," which is a broader term and may more accurately define the equipment problem. As a BMET, if no problem is found, one may place on a work order that the error must have been a use error. In actuality, the problem could have occurred due to human factor engineering (poor design), or an environment or procedure that leads to improper use of the device. By designating a broader term for "user error," and changing it to "use error," it allows the facility to better analyze equipment issues and provide a safer environment of care.
Your department's policy and procedure manual will, or should, address each aspect of EC.02.04.01 and EC.02.04.03, along with EC.04.01.01 and their respective EPs. As a health care professional, you should be aware of how the department policy and procedures manual must be a dynamic document as changes are always on the horizon in the field of health care technology. An excellent example is the new 2012 edition of NFPA 99, which has many changes. These changes—once adopted by The Joint Commission—will require changes in department policies. The Joint Commission standards currently do not refer to the 2012 edition of NFPA 99.
---
John Noblitt, MAEd, CBET, is the BMET program director at Caldwell Community College and Technical Institute, Hudson, NC. For more information, contact .
Review Questions:
Testing of sterilizers in the hospital environment is covered by which Joint Commission Environment of Care standard?

EC.02.04.01
EC.02.04.03
EC.04.01.01
Sterilizer testing is not covered by The Joint Commission.
See the answer
The Joint Commission's EC requires the medical equipment management plan to be reviewed how often?

As needed
Annually
Semiannually
Monthly
See the answer
Compliance with the Safe Medical Device Act (SMDA) is addressed under which EC standard?

EC.02.04.01
EC.04.01.01
EP 7
ECs do not cover SMDA events
See the answer
Environment of care standard EC.02.04.03 addresses which aspect of clinical equipment? (Select all that apply.)

Incoming inspection
Maintenance of life support equipment
Maintenance management plan
Dialysis water testing
See the answer