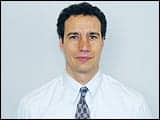 Randell Orner, MS, MBA
When I was a service technician, most of the calls I received were from unhappy customers with broken equipment who wanted service immediately. I have found that a simple plan when working on equipment can mean the difference between a customer with a fixed piece of equipment and a totally satisfied customer with a fixed piece of equipment. There are a few points that you can follow to create a road map for success rather than failure.
1) Be Prepared. Being prepared is the key to any successful repair. You should have all the necessary tools and documents before you go to the account. You reduce your chances of being successful if you do not have everything you need. If the customer tells you they have a problem with one machine, you should be prepared to work on their other devices as well. There has been more than one occasion when I arrived to repair machine x and was asked, "While you are here, can you fix this also?"
One of the best methods of preparing yourself for a service call is a phone evaluation of the situation. Ask the customer as many questions as you can to evaluate the problem. You can find out if parts are needed and, if they are, you can order the parts ahead of time if you do not have them in stock. This will help you to be more prepared when you meet with your customer.
Being prepared includes having a contingency plan. It is not always easy to think clearly when your initial plan to fix something does not work and things start to go wrong. Whether it is having spare cable, board, or a loaner machine, having a backup plan is essential. Also, if you do not have the level of expertise that is required for a repair, contact additional resources and ask for help before it is too late.
2) Fix the Customer. The machine can be fixed with a new cable or board. The customer must be fixed with time and understanding. It does not matter how quickly you can fix a machine if the customer has a poor perception of your work. First, find the nurse manager or person in charge, and set the expectations of the service call. When you are finished, spend the extra time to explain the status of equipment in terms the customer can understand. Never leave the department without someone knowing the status of the equipment. Taking the extra time to do this will go a long way in building relationships.
3) Verify the Problem. Many times the customer will tell you what they think is the symptom or cause of a problem. Always verify the problem. The customer may have misread or misinterpreted the error message. This can save you a lot of time when troubleshooting.
4) Do Not Get Emotional. First, you should start with the easy things during a repair. Check for wrong settings or broken cables. It is easy to get stressed out when working on a piece of equipment. It is also easy to lose focus when you are stressed. If you get upset and emotional, you may make hasty decisions such as, "I don't really need to back up the database before I try this fix." It is important to have a contingency plan when preparing yourself for the service call, but you also need to have one during the repair. For example, if you need to replace a file, do not delete or replace the old file. Instead, rename the old file or copy it to an alternate location. If your repair plan fails, you can restore the equipment to its original state before you started to work on it. Remember to keep a cool head and walk away for a few minutes if necessary. Even if you are in a hurry, do not take shortcuts; they typically do not save you time.
5) Test the Equipment When You Are Done. Always run a thorough test on the equipment after a repair. This may sound fundamental, but it is something technicians often overlook. If you work on a monitor, you want to ensure you fixed the problem by testing it; this may include testing the entire system. If the customer is having more than one problem and you did not thoroughly test the system, you can count on a phone call telling you that since you worked on the system they are experiencing problems they did not have before. The point is—test everything when you are done.
| | |
| --- | --- |
| | Find past Soapbox columns in the 24×7 archives. |
When you are finished with a service call, you should always ask, "Is there anything else I can do for you?" and, "Is there anyone else I should talk to before I leave?" These two questions give the customer the opportunity to mention other issues that they may not have thought of discussing with a service person.
6) Always Follow Up the Next Day with a Phone Call. After you have completed a repair, call the customer the next day and ask if everything is working as expected. There will be times when you think you fixed something and the problem reoccurs the next day. The customer may think you are still working on a solution, or they many simply get frustrated and not call you for several days. At that point they may be irate and have unreasonable expectations.
Maybe you are doing all of these things already; maybe you only think you are. Having a guide to follow, no matter how basic, will give you an advantage. It can certainly improve customer relationships, reduce return visits, and help you to become more organized. Although these six points may seem basic, they are the building blocks of a successful technician.
---
Randell Orner, MS, MBA, is a 19-year veteran of the biomedical field. For more information, contact .
What's on Your Mind?
Got a gripe? A recommendation? Does someone or something deserve praise? Share your opinions and insights with your peers. Soapbox columns should be 850 to 900 words in length and can be e-mailed to .