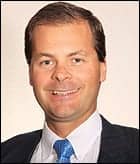 Christopher Cone
A relatively new name in the ultrasound space, Unisyn Medical Technologies, Golden, Colo, knits well-known imaging players Barrington Medical Imaging, Sonora Medical Systems, and Echoserve together to create an integrated solution for CT, MRI, ultrasound, and mammography. Health care equity firm Galen Partners formed the company in late 2009 with the intention of consolidating the total spectrum of imaging offerings—from diagnostic test equipment to systems installation and support—under one name. Like much of the top brass at Unisyn's composite companies, Echoserve founder and former CEO Christopher Cone remains a central part of the new company's leadership. 24×7 recently spoke to Cone, now president and COO at Unisyn, about customer support, life cycle solutions, and bringing new technologies to old customers.
24×7: What is your role within Unisyn?
Cone: My title is president and COO. I'm the president of Unisyn and I head up what we call our clinical services group, which is focused on service ultrasound, CT, MRI, and mammography, as well as the sale and repair of components for imaging equipment.
24×7: Unisyn is an amalgamation of different imaging companies. What are the benefits of this collaborative approach?
Cone: The advantage for a customer with a company like Unisyn, with multiple modalities and technologies, is that they can take advantage of a reduced supplier base. Instead of going through six suppliers, a hospital can go through a single supplier and quality audit, so they can be sure they are dealing with a mature, formally registered quality system.
In addition, they can benefit from the breadth of offerings we have; we call it configurable service, where a clinical engineer in a hospital can use anything from our field service training offerings to our depot repair services to help empower their internal equipment maintenance programs. There are a lot of offerings we can bring together under this combined entity, ranging from test equipment to field service engineering resources, to our national tech service support center, that might not be available to many single entities.
24×7: Tell us about your approach to satisfying the loyal customer bases held by each of the companies Unisyn now represents.
Cone: Well, there was some crossover of customer base already—mainly as it related to Echoserve and Sonora—and we've been able to effectively retain existing customers through a combination of support, bringing them enhanced offerings and not giving them a reason to discontinue working with us.
We're also deepening our relationship with existing customers. As an example, we've been able to cross-pollinate business that Barrington had done in the outpatient imaging world and bring in ultrasound and mammography technologies to customers who weren't yet exposed to that.
Conversely, we've been able to take MRI and CT offerings to our larger national accounts and expose those opportunities to those accounts that previously Barrington couldn't do because of size and scope.
24×7: What are your company's goals? Are there plans for future acquisitions?
Cone: Our basic goal is to grow our company both domestically and internationally around our core modalities and our core technologies. I'm sure as things go we will add other companies to the portfolio within our current modalities and perhaps expand into other diagnostic imaging fields. We will continue to add capabilities organically and through acquisitions to become the premier provider of diagnostic imaging equipment and maintenance services.
24×7: Can you explain what total life cycle refers to, with regard to imaging equipment?
Cone: Life cycle really refers to the stages of asset ownership, which includes identifying and selecting a system you want to buy. For example, if you're in the market for a CT you may look at various manufacturers, varying model types, slice count levels, options within a group of manufacturers, and product types. We help customers select a system that we feel meets their clinical objectives and their budget, and, if necessary, we would dispose of an existing piece of equipment, deinstall it, liquidate it, and find value for that system. We bring site-planning services to ensure a facility has adequate power, airflow, and other environmental requirements met. And we perform installation, calibration, and we coordinate the certification of that platform with medical physicists so that they can provide first scan. Then we provide warranty and post-warranty services up until the point that they may consider upgrading to a new asset. We call it cradle-to-cradle support. We work with customers from initial purchase through to initial purchase again.
24×7: Are the individual divisions within Unisyn still responsible for hiring and training?
Cone: We have merged all three companies legally, financially, and operationally. We have a single service group that is comprised of field service engineers and our national tech support group. This national tech support group provides both internal service training for our own engineers and external training services to clinical engineers in hospitals.
24×7: How are you working to brand Unisyn as a new company?
Cone: Our ongoing messaging will be around empowering in-house programs, empowering ISO asset management programs, and providing configurable and sustainable service to diagnostic imaging equipment.
24×7: Were long-term techs retrained when Unisyn became their employer?
Cone: There are several ongoing training programs for Unisyn engineers. We have taken traditional MRI service engineers and trained them on CT and mammography. We train our engineers on different proprietary test equipment that we have so they can provide field-testing quality assurance services. We do a lot of ongoing in-house service training—all run through our service operations group and our national tech support team.
24×7: Can you explain what remote monitoring is and the benefit of having equipment remotely monitored?
Cone: Remote monitoring is a catchall sort of phrase, which can mean different things depending on the provider of the remote monitoring service. For example, manufacturers provide remote monitoring through networking into their equipment, which allows them to do things such as reboot software, reload systems, read and interpret error codes, acquire images remotely, and even understand image quality issues with the system to be able to provide guidance to the user.
There's also environmental monitoring, which is where we focus our attention. We provide monitoring of things like cryogen levels in MRI, airflow, and temperature of both the equipment and the gantry rooms so that we can alert our service group or customers of potential problems. This helps them avoid problems before they become catastrophic to the system.
24×7: Is it possible to solve problems without much contact with the facility?
| | |
| --- | --- |
| | Read past Industry Insider interviews in the 24×7 archives. |
Cone: For some problems, like airflow blockage, low cryogen levels, or basic system errors, yes. We can ID those through an automated system and can sometimes correct those problems with no service call. For example, we can have facilities at a diagnostic imaging facility fix their AC. Also, when we do send an engineer in, they have a very strong understanding of what the problem is.
24×7: Biomedical/clinical engineering departments often list customer service as a top priority, what's your approach?
Cone: We organize ourselves around a concept we call the customer care team comprised of a regional account manager, which is generally a field-based sales representative that provides ongoing interface with customers and manages the accounts. They also deal with issues that might occur at the site and serve as a liaison between our depot facilities and our parts facilities. They are really the face of the organization in the field. The regional account manager and the customers are in turn supported by inside sales support representatives, which we assign to each regional account manager based on geography. An inside sales representative's job is really to transact business and support the in-house functions of the transaction. Lastly, as part of that team, we have customer care representatives who invoice the customer, coordinate the return of loaners, and provide a lot of the administrative work that goes into making a transaction successful. A fourth component is our field service team. As a customer care team, they can provide a deep support level, and a very responsive, highly aligned support function to our customers.
---
Stephen Noonoo is the associate editor of 24×7. Contact him at .