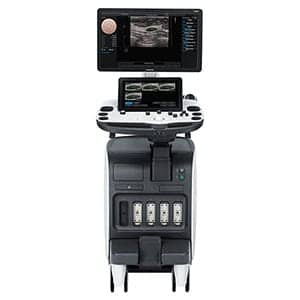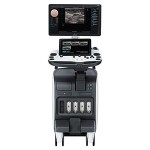 The Samsung RS80A is a high-resolution, full-featured, premium ultrasound system designed to serve the radiology segment, according to the company.
"With the US launch of the premium Samsung RS80A, Samsung is excited to expand its portfolio of ultrasound imaging solutions to serve the radiology segment," said Doug Ryan, group vice president for Samsung's Health and Medical Equipment (HME) unit within its Enterprise Business Division. "The RS80A—with hybrid beamforming technology—'is our next major entry into the premium ultrasound market, where image quality and workflow are essential for supporting an accurate and confident diagnosis."
Featuring the company's S-Vision architecture, complemented by S-Vue transducer performance and ClearVision sophisticated digital imaging processing, the RS80A delivers consistent and high-resolution image quality.
A comprehensive 3D technology suite that features Realistic Vue, an advanced feature that allows the user to select light source direction to display high-resolution 3D anatomy with exceptional detail and realistic depth perception. The system also offers a comprehensive selection of 2D, 3D, and 4D transducers.
The RS80A includes a high-resolution, 23-inch HD LED display, a 13.3-inch tilting tablet touchscreen, and a six-way motorized adjustable console. The monitor leverages Samsung's display technology, providing image clarity with excellent contrast, resolution and vibrant colors.