By C. Wayne Hibbs, PhD, CCE
The following is a reprint from a 24×7 article, "The Future of Connectivity." The 2004 article referenced previous articles that I had written for Imaging Economics (1983) and the original Second Source magazine (1993). I believe this concept has proven the test of time, but I will let the reader decide if in 2013—and maybe 2023—it will still be appropriate.
A Brief History of Medical Device Connectivity
In 1983, the three great lies in health care were: Radiology will be filmless in 3 years; health care will be paperless in 5 years; and the FDA will approve our products in 90 days.

The filmless part of the legend came from the introduction of digital subtraction angiography (DSA), a new computer graphic function that had just become available. In radiology, it was thought that DSA would eliminate all the background images and leave a clean, beautiful image of just the dye injection. I am sure that was true in cadaver studies, but in patients that were still breathing, motion artifact was greater than most of the dye motions.
The paperless part of the legend came with the availability of low-cost hard disk drives. Some facilities developed a plan whereby all patients would have their own hard drives on the HIS network for filing all procedures, reports, and bills. Then, when the patients were discharged, billing offices could just print the final bills from the drive and archive the information on CD-ROMs until the patients' return. This plan was not successful due to low reliability, but then CD Jukebox was developed, with better results.
No one could even explain how the FDA reviewed and approved new products.
In 1993, the three great lies in health care were: PACS will make us filmless; the EMR will make us paperless; and FDA approval will ensure that EMRs interface with other medical equipment. This was the beginning of the convergence of medical data and the EMR.
The problem was that PACS and EMRs spoke different languages and needed different information. PACS needed digital imaging and communications in medicine (DICOM) information for defining the image, and for ascertaining where it was made, how it was made, and who made it. The EMR needed Hospital Language Version 7 to know what the image was and where to put it. No one at the FDA had a financial stake in making sure equipment would interface, so it was not an item of evaluation.
In 2003, there were three great lies in health care: This equipment is fully compliant with DICOM standards; this system is fully Health Level 7 (HL7)-compliant; and FDA approval assures compliance.
This will continue to be an urban legend until there is a true financial advantage to the vendors to make information transfer transparent in health care like it is in banking and travel.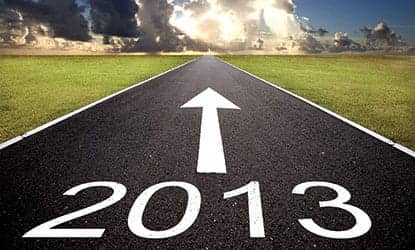 In 2013, the three great lies in health care will be: You will not need a laser camera for this imaging equipment; you will not need a laser printer on this computer network; and FDA approval assures compliance with the Health Insurance Portability and Accountability Act of 1996 (HIPAA). It appears that HIPAA would be the driving force to finally protect the patient chart in an electronic mode only. But in the time of wild hackers, identity theft, and worldwide network viruses, the EMR may be a concept whose time might never come.
Now that it really is 2013, the three great lies in health care are: We no longer need printers on the network because everything is in the cloud; now that we have an EMR, there is no need for paper in nursing care; and since everything is HIPAA compliant, we do not have to worry about hackers, identity theft, network viruses, or a thunderstorm in our cloud.
24×7 February 2013 Soapbox column

C. Wayne Hibbs, PhD, CCE, is president of LifeStructures Technology Planning in Indianapolis and a member of 24×7's editorial advisory board. He is a member of the Association for the Advancement of Medical Instrumentation, the American Society of Healthcare Engineering, the Institute of Electrical and Electronic Engineering, and the National Fire Protection Association.