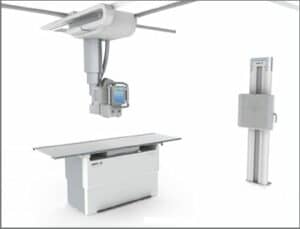 Agfa HealthCare has announced that it will be launching two platforms—a single platform for IT and a single platform for imaging—as well as its DR 600 at the RSNA 2015 conference to be held November 29 to December 4 at McCormick Place in Chicago.
The enterprise imaging platform has an image and information management ecosystem that is intended to support healthcare enterprises and caregivers by increasing productivity. The Agfa Musica image processing platform, supporting all Agfa HealthCare CR and DR solutions and part of its Fast Forward strategy, also improves diagnostic confidence by providing good image detail, according to the company.
The Agfa Enterprise Imaging platform has a flexible workflow engine, and combines a blend of structured and voice recognition reporting, advanced image processing, and integration of clinical information into one, modular platform. It is designed to simplify secure access to a single, comprehensive patient imaging record, helping physicians to make informed decisions through multispecialty collaboration. The system is also designed to address many different process workflows to help improve delivery of patient care and streamline costs. The care-centric platform is said to be scalable and intuitive to maximize user productivity and clinical efficiency, while keeping cost of ownership for IT and management low.
Agfa HealthCare's Musica software has been updated to provide consistently high image quality to support diagnosis, while saving time and effort. All of Agfa's computed radiography (CR) and direct radiography (DR) solutions are supported by Musica, according to the company, and offer improved output of images, regardless of dose, collimation, body part, or patient position. Enhancements to the updated version of Musica include no need to adjust window level and a balanced presentation of different tissue structures for comfortable reading. The Musica platform also supports the ALARA (As Low As Reasonably Achievable) principle in managing patient radiation dose.
In addition to highlighting its new enterprise IT and imaging platforms at the RSNA 2015 conference, Agfa will also be exhibiting the new DR 600, a fully automated multi-detector, high-productivity, and high-throughput digital x-ray room and mobile DR with FreeView technology. (The system is a work in progress with regulatory clearances currently pending in the US and Canada.) The DR 600 is said to make navigating with the maneuverable DR Mobile easier and safer.
The new systems will be on display at the Agfa HealthCare exhibit (booth 1315) in South Hall, November 29 to December 4. More information about Enterprise Imaging and Musica imaging is available on the Agfa HealthCare website.