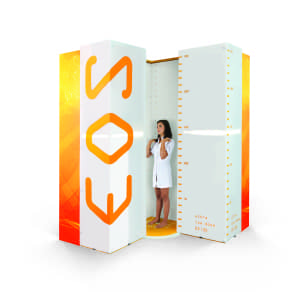 EOS Imaging, a company specializing in 2D/3D orthopedic medical imaging and associated solutions, announced the second EOS imaging system installation at New York City's Hospital for Special Surgery (HSS).
According to the company, the EOS system provides full-body stereoradiographic images of patients in functional positions, in both 2D and 3D. EOS exams require 50% to 85% less radiation dose than digital radiology and 95% less radiation than basic CT scans, as well as related software solutions. The new EOS Micro Dose option, recently cleared by the FDA, also reduces the dose from pediatric spine follow-up exams to a level equivalent to a week of natural background radiation.
The Hospital for Special Surgery specializes in orthopedic surgery and rheumatology, performing more than 26,000 surgeries last year. US News & World Report has ranked the hospital first in orthopedics for three years in a row.
In the same announcement, HSS representatives reported that the hospital has been using an EOS imaging system since early 2013, when it installed its first system for pediatric patients at the Lerner Children's Pavilion. Other surgeons in the hospital seeing adult patients for hip and knee surgeries started using the EOS for surgical planning as well. The new installation, in the facility's radiology department, is intended to serve the hospital's adult population. The imaging system is particularly suited for patients with conditions like scoliosis that require regular monitoring. According to HSS staff, there is also a growing demand for adult surgeons who use 2D/3D imaging exams for hip and knee arthroplasty.
For further information about the company, micro dose, or the EOS full body, low dose 2D/3D imaging system, please visit the EOS Imaging website.