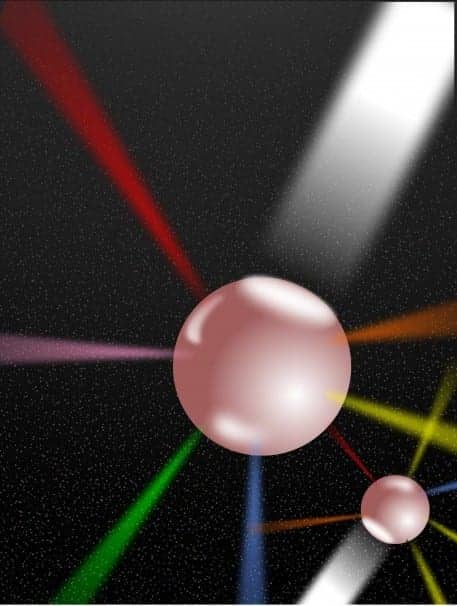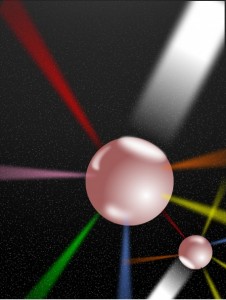 Researchers from the University at Buffalo (UB) say they have created a "hexamodal" imaging system using simple nanoparticles that could, in the future, allow doctors to obtain a clearer picture of patients' organs and tissue. The announcement says that UB researchers and colleagues designed a nanoparticle that can be detected by six medical imaging techniques including computed tomography scanning, positron emission tomography scanning, photoacoustic imaging, fluorescence imaging, upconversion imaging, and Cerenkov luminescence imaging. Though current medical imaging systems aren't yet able to leverage the technology, the researchers believe their discovery could open the door for new hypermodal imaging systems.
According to the research article, published online in the January 14, 2015 edition of the journal Advanced Materials, the nanoparticles are characterized in vitro and in vivo for imaging. In the article abstract, the researchers provide details about the design of nanoparticles from two components: an "upconversion" core that glows blue when struck by near-infrared light, and an outer fabric of porphyrin-phospholipids (PoP) that wraps around the core. Porphyrin-phospholipids are used to coat upconversion nanoparticles in order to generate a new biocompatible material.
As described in the article, each part has unique characteristics that make it ideal for certain types of imaging. The researchers believe this ability could give clinicians a much clearer picture of what's happening inside the body by merging the results of multiple modalities. For more information, please refer to the University at Buffalo's news release on its website.
Image credit: Jonathan Lovell, PhD, assistant professor of biomedical engineering, University at Buffalo. The illustration depicts the particles as they are struck by beams of energy and emit signals that can be detected by the six methods.