The digital and technological ages have brought expanded media opportunities that allow us to connect with others who share common interests. Since making an entrance in the 1990s, blogs have become increasingly important as a way to impart information and to connect. Michael Leavitt, the eighth Secretary of Health and Human Services, has even entered the game and is the first US cabinet secretary to have a blog. Leavitt and his chief of staff, Rich McKeean, recognized the power of the Internet and the growing importance of blogs, and knew they had to harness it. In August 2007, Leavitt began blogging about his government travels and public policy with the hope of fostering public discussion. According to his blog (http://secretarysblog.hhs.gov/my_weblog/2008/08/physician-consc.html), the intention was to create a dynamic online conversation.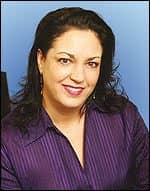 A blog—the combination of the words Web and log—thrives on dynamic interaction, which is why 24×7's new Biomeds' Best Practices blog is the perfect place for members of the profession to convey important information regarding their "best practices."
Created to provide a new, interactive communication avenue for all members of the profession, this blog is actually yours. I encourage you to log on to our Web site (www.24x7mag.com) and read the blog, but more importantly, post to it. As the title suggests, this blog has a special focus—best practices—defined as techniques, methods, or any ways of doing business that are more successful at accomplishing a goal than any other practice, and are based on procedures that large numbers of people have proven over time. You can use the blog to highlight a shortcut you've found to organize maintenance information, a method you have used to spotlight your department's accomplishments, a way to get new training at a reduced cost, or a streamlined practice to analyze the best equipment for a new purchase. Whatever procedure or system you have discovered or used can now benefit your colleagues through the blog.
Also new this month, 24×7 welcomes Arif Subhan, MS, CCE, a senior clinical engineer with Masterplan, Chatsworth, Calif, and a board member of the American College of Clinical Engineering (ACCE), to our editorial advisory board. Arif authors our "CCE Prep" column and is actively involved in the training programs ACCE offers. Earlier this year, 24×7 welcomed Ken Olbrish, MSBE, enterprise imaging system administrator, Main Line Health System, Berwyn, Pa, and Raymond Peter Zambuto, CCE, FASHE, FHIMSS, FACCE, president, Technology in Medicine Inc, Holliston, Mass, to its board. Both contribute to our "Networking" column and other important topics in the industry. All board members contribute their extensive expertise to the magazine, for which I am sincerely grateful.
I'll close for now, but will talk to you soon on our blog. It's easy to use, so I invite you to post today with your most efficient and effective way of accomplishing tasks.
Julie Kirst