Nashua, N.H.-based iCAD Inc. shared results of a study that showed the benefits of adjunct intraoperative radiation therapy (IORT) compared to external beam radiation therapy (EBRT) in the treatment of early-stage breast cancer. The analysis demonstrated that IORT could result in direct cost savings for the U.S. healthcare system of more than $630 million over the lifetime of patients diagnosed annually with early-stage breast cancer, as well as significantly benefit patient health by minimizing radiation exposure and offering a better quality of life.
Study authors determined IORT to be the preferred method of treatment.
"IORT offers a tremendous value to women diagnosed with early-stage breast cancer by providing an important treatment option with significant advantages, including reduced risk of side effects related to radiation exposure when compared to EBRT," says Ken Ferry, CEO of iCAD. "Moreover, there are meaningful cost benefits of IORT, which is estimated in this study to save more than $10,500 annually over the lifetime of each patient, reducing the direct expenses related to their care, and offering millions of dollars in savings to the U.S. healthcare system each year."
The study is the first of its kind to evaluate the quality of life and direct costs of care related to treating early-stage breast cancer with IORT versus EBRT over the life of the patient. Study authors leveraged a Markov decision tree model using data obtained from peer-reviewed literature to compare the use of IORT versus six-week, whole breast radiation therapy in treating early-stage breast cancer.
Among the key findings:
Direct costs of care over the life of a patient were $53,179 for IORT and $63,828 for EBRT, which shows an annual cost savings of more than $10,500 per patient through the use of IORT.
With more than 60,000 new cases of early-stage breast cancer diagnosed per year, annual cost savings associated with IORT could total more than $630 million.
Quality of life was measured in QALYs, the sum of yearly quality of life assessments over the life of a patient. Study results indicated that QALYs for IORT were higher (17.86) than for EBRT (17.06), demonstrating an overall higher quality of life with IORT treatment.
The analysis also examined the future impact of radiation exposure over the patient's life. EBRT exposes patients to four times more radiation than IORT, resulting in a significant risk of major coronary events and lung cancer. This increased radiation exposure translates into a more than 15 times relative risk of longer-term complications with EBRT compared to IORT.
"IORT fosters critical collaboration between surgeons and radiation oncologists, which enables us to deliver the full course of treatment in just one day to select women diagnosed with early-stage breast cancer," says Olga Ivanov, MD, a surgeon at Florida Hospital in Orlando, Fla and study author. "Patients experience a number of unique benefits, including shorter treatment times, fewer side effects, the ability to return to their normal daily lives within days and overall better health outcomes."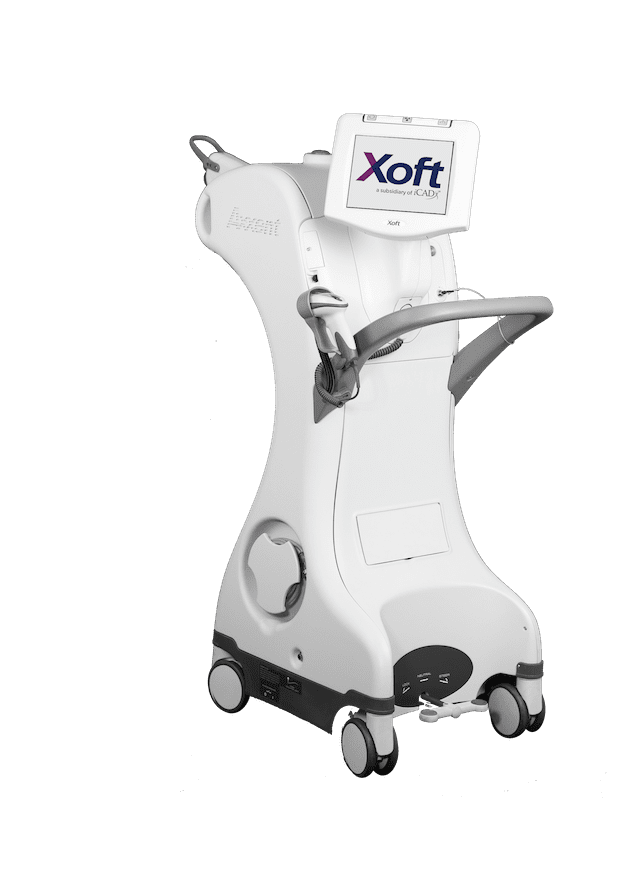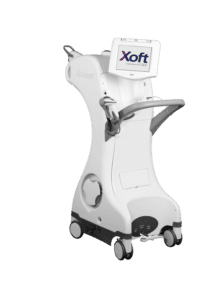 IORT is used to deliver a full course of targeted radiation inside the body, directly within the tumor cavity, targeting cancer cells and reducing the risk of damage to nearby healthy tissue, including in the heart, lungs, and ribs. EBRT typically involves daily radiation treatments over the course of several weeks, while IORT treatment with iCad's Xoft system can be completed in a single treatment lasting as little as eight minutes.
"In the new value-based healthcare landscape, it is important for clinicians to evaluate therapy options that deliver optimal outcomes for their patients while ensuring that healthcare dollars are invested most efficiently," says Rakesh Patel, MD, a radiation oncologist at Good Samaritan Hospital in Los Gatos, Calif. "The results of this study show that IORT allows a balance between these two critical factors for selected patients; it can potentially drive down the cost of breast cancer treatment while maintaining the patient's overall outcome and quality of life."
REFERENCE
1. Voigt J, Ivanov O, and Patel R. Lifetime cost-effectiveness analysis of intraoperative radiation therapy versus external beam radiation therapy for early stage breast cancer. Cost Eff Resour Alloc. 2017;15(1), 22; doi:10.1186/s12962-017-0084-5. Available at: https://resource-allocation.biomedcentral.com/articles/10.1186/s12962-017-0084-5.