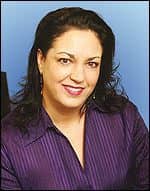 Julie Kirst, Editor
Recently, fearing that multiple names may hurt its growth, members of the profession and interested parties met with a goal of finding a unified name for the profession. The meeting at the end of April (at this writing, the results are not in) took place at AAMI headquarters in Arlington, Va, and also included a discussion on the future of the industry. This is not the first attempt at finding a single name to define those who maintain and service medical equipment, yet no one name has taken hold universally.
The recent April meeting generated numerous and varied posts on the Biomedtalk listserv, with some suggesting that a name is not nearly as important as an awareness of recent rulings and procedures that affect the profession—a valid point.
On the surface, searching for a standard name may seem irrelevant, but it goes deeper than just figuring out what to list as your occupation on a form. A standard and easily searchable name can also support the growth of the profession.
A post by "biomed" David Soumis made the point that whatever the name, the definition of the job function remains inconsistent throughout the industry, saying in one hospital a biomed may take care of beds, nurse call systems, and televisions, while in another, a biomed does not handle any of these tasks. He said, "We're fragmented, segmented; some of us fall under plant ops, facilities, engineering, or maintenance. Some of us actually have our own departments, and some of us are in with IT, IS, or whomever those computer folks are called. It's no wonder we can't even come up with a name. We're not the same. Once the field comes up with who we are, perhaps we can become a name."
In August 2007, we tackled that viewpoint with an eye toward the educational impact. The article, "Striving for Standardization," brought to light the problem potential employees have in searching sites for jobs. Without a single name, they're not sure what to look for, possibly missing opportunities. The same went for potential students—what would they study in school, and where would they go? Experts also suggested that if the industry had a set of uniform job requirements, then educators could develop programs to meet the skill sets an employer would need.
In the March/April 2011 issue of ACCE News, David Harrington, PhD, health care consultant, Medway, Mass, wrote that a current project of his involves setting up training programs to bring more people into the field. Working with the Department of Labor and other agencies, they are putting together programs for community colleges. He stated that many of the jobs come under listings you wouldn't associate with the field. He added that one of the largest employers of BMETs—the VA—no longer employs them, "but now employs BESS, or biomed equipment support specialists." By not using common versions of BMET, he said the labor and education departments at the federal and state levels undercount the open positions.
Adding to this is the rapidly evolving profession. In this month's feature, experts discuss the current trend toward hybrid positions and the possible new titles that may result from new job functions.
Where does this leave the profession? What's the defining point—a standardized job function or a single name? Where do new duties and titles fit in? Who should take charge of this, and will all employers get on board? I'm interested in your viewpoint, so let's blog about it, or, start a discussion on 24×7's LinkedIn page.
Julie Kirst