Many established biomedical engineering associations have been hosting successful symposiums for decades, with some featuring dozens of vendors and hundreds of attendees from across the nation. Behind the scenes, board members typically begin scoping out locations and negotiating with vendors years in advance, which can make the process seem daunting to start-up associations with limited resources and event planning experience.
Continuing our focus on association best practices (Focus On, June 2010), 24×7 again reached out to that same panel of association leaders to explore what goes into staging a successful symposium and got tips that both new and time-honored organizations can use to find meeting space, arrange education events, and set realistic pricing structures.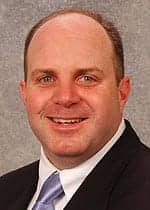 David Scott, CBET
David Scott, CBET, board member and former president of the Colorado Association of Biomedical Equipment Technicians (CABMET) spoke with us about CABMET's symposium.
Tell us about your annual symposium. Our symposium is a 2-day event—Friday and Saturday. Our state is one of the few that had a state biomed week before there was a national biomed week, so we always coincided our symposium with our state biomed week, which we're going to be doing again this year. It originally started out as just a golf tournament, but a vendor said, "You guys should have some kind of area where we can display some of our stuff." Then we thought we should have a dinner for all the biomeds in the state. Last year we moved from a smaller venue to a bigger one. Now it's at The Children's Hospital, Aurora, Colo, where I work. It's a nicer setup than when we had it in a golf clubhouse.
How is a typical CABMET symposium structured? We have training classes and lunch on Friday, and then happy hour and a poker tournament on Friday evening. On Saturday, we have classes that run along with our golf tournament, and then Saturday evening is our big poker tournament. One of our members suggested a poker tournament and ran our first one for us. We had to check into the state gambling laws to make sure we weren't breaking any laws by having a tournament, and we found out what we could and couldn't do. We also have a big dinner on Sunday night for all the techs and their families, and we do door prizes. We've made it a family event because it's a way to celebrate all the biomed techs in the state, and we think their families should be there.
Does a family-friendly symposium help with attendance? Yes, definitely, especially for our dinner. I think it gives all our techs a sense of pride to say, "I have my family here, and this is what I do. These are all other people who do the same thing as me." So it's really a nice event. I like seeing everyone's family and meeting their kids.
How did you calculate vendor charges? Now that we've been doing it a while, we try to keep it inexpensive so we get as many vendors as we can. If we have a show and don't have that many vendors there, then it's not really helping our techs and it's not really helping the vendors that much either. We try to keep it as low-priced as possible as far as getting a table goes, but if vendors want to do more they can always sponsor more stuff. For our golf tournament, you can sponsor holes on the course, the shortest drive, etc. One year one of our vendors sponsored a hole-in-one contest with a prize of either a new car or a trip to Hawaii, which they have never given away, but it's just a matter of buying insurance. We have sponsored meals, except the dinner, which we say is sponsored by everyone who buys a table. We also give out our own door prizes, but sometimes vendors give us prizes as well. We try to give out as many door prizes as we can. Usually everyone's eligible for our door prizes, with the kids' prizes done separately.
How did you determine what to charge attendees? It depends on what our costs are going to be. Originally, we just made up a number for how much a table would be. When we sold most of our tables the first year, we started making up an operating budget to see what we could afford to do, such as how much to spend and how much to charge per person for dinner, because it's usually buffet style and they charge per head. It also depends on how much we're going to spend on giveaways. The first year we had CABMET coffee mugs, and the last few years we've had T-shirts. We also have bags that we hand out, sticker peelers for PMs, water bottles, and a variety of other giveaways with the CABMET logo.
How do you arrange the custom merchandise? The T-shirts we get from a local company. Originally, we went though just an advertising company, and then we figured out we could get it cheaper just by getting it from the people who made it for them. It seems like everyone likes T-shirts, so that's part of our RSVP: "What size T-shirt do you wear?" Some of the stuff we just buy. We get 200 of those, or 500 stickers, or whatever we're doing. Every year we think about what we can give away this year. We always try to do something different.
Do you contract any services out, like event planning? We've worked with Johnson & Wales University with a student who was going to school for event planning. It was kind of a learning opportunity for the student, but it also helped us out by having someone well versed in event planning. She really helped us with decorations for the tables and other stuff that we never really thought about. The student had been to our events before—she was one of our members' daughters—but she hadn't ever seen how we ran it. I thought it was great for everyone involved. She was really focused on the event itself, working with the catering people and with the people that set up the rooms and chairs. We had someone that's kind of a lead for that, which helps. It made it a nicer event, I think, and we gave her a little bit of a scholarship for helping us out.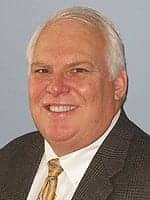 Pat Lynch, CCE, CBET
Pat Lynch, CCE, CBET, board member and former president of the North Carolina Biomedical Association (NCBA), now a biomedical support specialist with GMI, has helped to start and revitalize 20 biomed associations over the years. He shares his thoughts on event organization below.
How hard is it to start arranging symposiums? Symposiums and large meetings—where you're going to have vendors and exhibits—are really very difficult because you have to find contracts with hotels, with your vendors, and you have to coordinate all your education. It's really better to start out small and do a 1-day educational session with just a few or no vendors just to get your feet wet in negotiating space with a hotel and arranging for meals. The first 2 years that the NCBA was together, we were actually under the umbrella of the Area Health Education Center (AHEC) in North Carolina that actually assisted and shepherded us through all the set up and coordination. They also provided a lot of the clerical backup, and that helped us tremendously.
Does every state have resources like this that they can take advantage of? Yes, they do. For example, the Kentucky Association for Medical Instrumentation already scheduled a 3-day symposium in Louisville for October, and they just started up in March. There are five or six allied health care organizations that are coming together to put together this single symposium, including materials managers, PR and marketing, infection control, hospital engineers, risk managers, and biomeds. They'll all meet together at the start, then split up and have their individual education tracks, and then they'll come back together again for a summary and wrap-up. They've all put their funds together and paid someone to put this together for them, so it's making it very easy for the new biomed organization.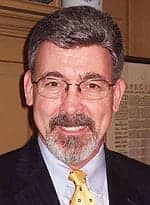 W. Glenn Scales, CBET
Also at NCBA, 24×7 spoke with W. Glenn Scales, CBET, former president and board member.
How did you go about organizing the first annual meetings? When we were first getting started, we had a lot of assistance provided by the Wake Area Health Education Center in Wake County, NC [a regional office of the AHEC], a local organization that provides educational resources for health care facilities. Once they found out what we were trying to do, they were very interested in providing clerical and logistical support, and several of their people became an integral part of planning with the NCBA. They had training rooms and conferences at one of the local hospitals, and they provided those to us free of charge. Initially, we had a place for the board to meet and a place to conduct classes. The first symposiums were much smaller—they were half-day affairs. Initially, we didn't have any kind of vendor exhibits. We knew we wanted to do that, but in the first couple of years it was just strictly educational programs.
How did you arrange those early education programs? Some of the education was dictated by the resources we had available to us. We knew that several of the manufacturer companies were very supportive and willing to come in and teach classes. This was still kind of a new thing for them, but they were still willing to do it because they saw an educated technical community was to their advantage. So figuring out the topics was not a big deal, and for the most part we could match up the high-priority education requests with resources without too much difficulty. After a few years, we started expanding the program and we went to a full day, then from a day and a half to 2 days, and we have expanded from there.
Was it problematic to make the leap to a larger venue and negotiate with hotels, etc? It wasn't so much a problem, but it wasn't something most of us were used to in the jobs we had. But it worked out, fortunately, because we were somewhat based in the Raleigh area and we found an abundance of hotels with convention centers that were willing to work with us. Each hotel we've ever been at has their own rules on how they'll charge you. Sometimes there's a charge for meeting room space, sometimes there isn't. If there isn't a charge for that, your food is always going to be more expensive and so on. I think the thing we've done well on is that over the years we've kept pretty good records for both symposium and class attendance, so that when we plan a symposium we have a pretty good idea historically of what kind of attendance we'll have for a particular activity.
How did you determine how much to charge for registration at the symposium? Early on when we planned our symposiums we included meals as part of the symposium costs. When you deal with hotels, they typically charge a fixed price for that—a plate charge—and it's expensive. You're not only paying for the cost of the food like you would see on the menu for, say, beef stroganoff, but there's a service charge and sales tax and they compound. So if you take a typical item on the menu that if you just sat in the restaurant and ordered, by the time you paid for it as a plate charge for 300 people attending a banquet, it can get kind of pricey. We knew pretty much what it would cost us if you attend for 1 day—the presumption being that you eat lunch and stay for the dinner that follows. You kind of have to back into your pricing based on a profit/loss statement. You know what your expenses are going to be, and you estimate how many people are going to attend, and then you make your best, estimated guess on what to charge them. A lot of our charges were based on the costs of the meals, so there was a one-to-one relationship. If you attended the meals and we charged an appropriate amount of registration to account for all that, it would kind of balance out.
Do vendors pay the same as attendees? No, attendees pay based on whether they attend for 1, 2, or 3 days. Vendors just buy a vendor package, so there's a flat fee for them. We have scheduled times that the vendor exhibit area is open and there are no other conflicting events. We also put the food in there so it draws people in, and we do door prizes and giveaways in the exhibit area. It doesn't take long to figure out how to get people to go where you want them to go—put the food and drink there, put the door prizes there, and they'll show up.
Do the vendors help subsidize attendee costs? To some degree they do. What the vendors pay is somewhat like what the exhibitors pay: A certain amount of the registration fee accounts for the food they're likely going to eat because if they're there and the meals are being served that's part of what they're entitled to as a vendor. So we presume part of what is built into the pricing of the vendors. If they are there at a time when they could eat three meals, that's going to get factored in. If they don't eat, we save that plate charge and make a little money. But it's all based on the presumption that they'll stay for the meals, and since they're members for the following year, there's a certain amount of money factored in for newsletters and that sort of thing.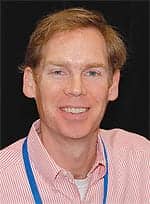 Al Strickler
We also spoke with board member and former president of the Virginia Biomedical Association (VBA), Al Strickler, about organizing committees and the best way to approach vendors for participation.
Who organizes the annual meeting at the VBA? The vice president's job is to run that meeting, so in past years I have run the meeting because I was the vice president for about 2 years. It's pretty overwhelming because there are so many different facets to the meeting. Typically, the VP creates a team of folks to help him pull all this together. We've been better about it more recently than we were years ago, because you've obviously got logistics about locations and meeting space and PowerPoint projectors and screens, and those infrastructure issues, meals, menus, and all of that, and then you have the educational component—namely, the speakers.
What are some of the biggest challenges? The whole side of signing vendors up and then getting the word out. Typically, there's also some sort of social component, like a golf tournament as well. For a number of years the burden was on one or two people, but we've been more successful at spreading it out. Now the VP oversees everything, and we have three or four committee chairs over education and speakers, hotel logistics, and vendors, and we also have four captains that report to the VP. That has made the VP job a bit more manageable.
Do you get help organizing from outside contractors? We have contracted out the meeting contracting process. It's fantastic. We use a company that doesn't charge us anything—the facility that's hosting the meeting pays them a commission based on what we spend on the meeting. I met a rep of one of these companies at a business meeting and she shared with me what she was doing, and we've been using her now for about 3 or 4 years. She's worth it because we typically move our meeting around every 2 years to make it more accessible. We'll contact her and tell her that in 2 years we want to move it to the eastern part of the state, and she'll ask what we're looking for, about how many people we'll have, and how much vendor space we need. She gets all the basics and comes back and says, "Here are your three finalists. Do you want to go on a site visit or do you just want to see prices?" Typically, we can make a decision on the phone and then make a site visit. And for all that work it basically costs us nothing.
How do you decide what to charge attendees? It's a very nominal amount. It's based on recouping the cost of the meals and their membership.
How did you decide on what to charge vendors? We started by talking to other associations about what they charged. The NCBA had a very systematic format, so that's sort of where we started. Then we looked at budgets and what we felt was a fair number for the vendor based on the value they were getting out of this show. Vendors typically get two breakfasts, two lunches, and a cocktail party, so there's an associated cost we need to recoup. What we evolved into is a two-tiered vendor fee—platinum and gold. Our platinum level is, I think, $595, and our gold, I think, is $395, and there are various services that come with those tiers, which would include not only the table, chair, and electrical outlet, but an advertisement in our newsletter for our meeting, an advertisement for our quarterly newsletter, etc. We try to add a lot of value because we realize that without the vendors, the fees we charge the attendees would be very different. They make it economically possible to hold the meeting. So we are very cognizant of being able to provide a return for the vendor.
Have vendors been open to your pricing? The fees have evolved over time. Ten years ago I think it was $295—so obviously it's increased with costs over the years. We had the highest participation ever by vendors last year, where I think we had something like 65.
How do you get vendors to participate? Typically, we approach them, but, like anything, we have some momentum. We've been doing it a long time, and vendors know what they're going to get and who they're going to be able to see. The important thing is getting decision-makers there, so we provide educational opportunities not only for techs but for managers so they will want to come and spend time with the vendor.
Any advice for new organizations negotiating with vendors for the first time? I would make sure they set a proper expectation. I think if a vendor shows up and pays their money and they expect to have a show as big as the NCBA or California [Medical Instrumentation Association] with 300 or 400 people at the first or second show, they're going to be very disappointed. The vendors need to be approached and told, "We're getting this off the ground, we're going to have 50, 60, 80 people there, but the benefit is that the fee will be reflected in that." Instead of charging $1,000 for 2 days, they might charge $300, so that the vendor can have a very positive experience for a low outlay and get it approved by their managers. Because let's face it: It's typically the local vendor rep that needs to go to his manager and say, "Hey, I need $300 or $500 to attend this show, and they're going to say, "Well, why should we approve that?" If it's a relatively nominal amount, most vendors should be able to get that approved.
Also, having a vendor committee is not a bad idea because then you can get input from vendors who want a certain amount of time with the attendees. They want the price to be fair or to be able to quickly get in and out of wherever it's being held. If somebody's starting up I would encourage them to approach a couple of vendors and put them on their vendor committee to help them with setting that up.
---
Stephen Noonoo is the associate editor of 24×7. Contact him at