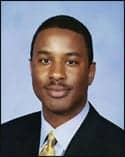 Rod Jones
Fluke Biomedical, Everett, Wash, a division of Fluke Corp, designs, manufactures, and markets biomedical test and simulation, diagnostic imaging, and oncology quality-assurance solutions for the health care industry. Fluke Biomedical President Rod Jones shared insights on the industry and the company's latest products with 24×7.
24×7: How does the cross-functional 35080M199XRAY enhance productivity and preserve in-house calibration and maintenance?
Jones: What's exciting about the product is the tremendous versatility we were able to design into such a portable kit. The combination provides the utility of a scopemeter, digital multimeter, and a noninvasive kV divider for all-in-one measurements in most x-ray imaging applications. This is unique among industry scope offerings and facilitates first-rate asset management and increased productivity by serving multiple purposes throughout the hospital. Biomeds equipped with the product are in an excellent position to perform calibration and maintenance on imaging equipment and offset the need for expensive OEM service contracts.
24×7: What prompted your company to issue its first instructional video for this new product?
Jones: Biomedical engineers and technicians face an ever-increasing scope of expectations today. Imaging-system maintenance can sometimes be a daunting assignment, particularly with the rapid evolution of imaging system design. We designed this tool to be simple and efficient for users new to imaging quality assurance (QA) and maintenance. We recognized the opportunity to support our customers by providing educational opportunities to facilitate their success. Partnerships with training facilities and tools such as our no-cost instructional video are just the beginning of our company's enhanced focus on setting our professionals up for success.
24×7: Can you elaborate on the tutorial's merits?
Jones: Our goal for this tutorial was to serve as a video quick-reference guide portraying the use of the device for applications frequently utilized by imaging quality-assurance associates: non-invasive kV, mAs, and x-ray video QA and maintenance. It is divided into segments so viewers can focus on specific applications for immediate needs or review it in its entirety when convenient. We've received excellent feedback thus far, and are eager to see if the video proves advantageous to the community.
24×7: Can you describe emerging trends in your industry?
Jones: One trend among the biomedical community is the need for portable and multipurpose QA tools. This trend is driven by the growing population of medical equipment that needs to be supported by the biomed as well as increasing requirements to service off-site facilities. We're also seeing greater coordination—or consolidation—of biomedical departments with radiology service groups and IT to improve productivity and better manage converging health care technologies. Due to the increasing challenge to manage health care costs, productivity has become a major focus within all service groups. On a global basis, regulatory compliance, technical training, and test automation are the key themes.
24×7: How does your recent release of the wireless 07-QRX QA Radchex in your line of computed radiography (CR) system test devices improve on the wired industry standard?
Jones: The line of CR plate reader and AEC calibration meters are all tremendous time-saving instruments that can reduce the calibration or assessment time for CR systems from as long as 8 hours to under 2 hours. Cables are prone to damage, especially at the termination point, and can affect accurate readings when stepped on or kicked during measurements. The wired meter display was tethered to its imaging plate by a cable. The new product needs no cables because the meter display is self-contained in the image plate. We believe every radiology department using CR equipment should have access to one or more of these products. These test systems ensure the CR imaging systems are optimized for image quality and x-ray dose is as low as reasonably possible. CR and x-ray system OEMs will also find these meters can significantly reduce the time needed to set up and maintain CR-system fidelity.
24×7: How well does the 07-QRX integrate with a facility's Wi-Fi infrastructure?
Jones: It is a self-contained unit. The display and light-meter functions are all combined in a single-image plate. There is no transmitter or receiver, so there is no involvement of a facility's Wi-Fi infrastructure in the use of this tool. The second key advantage of the product is that it is more economical, allowing smaller entities the ability to utilize industry-standard technology, and medium-to-large facilities can employ several units at various locations throughout a health care campus.
24×7: How does the 07-QRX unit replace the need for an imaging plate and plate reader?
Jones: The meters are chameleons. They can be used to directly simulate any manufacturer's CR system response and x-ray beam quality parameters. When setting up or calibrating a CR system or troubleshooting, the meter takes the place of the imaging plate and plate reader, providing a readout of relative exposure and image-plate light-output values. It is really a portable image plate and plate reader, and saves time because it gives its light-output reading instantly after every exposure without the need to process the imaging plate in a plate reader.
24×7: Will the pairing of the unit with an internal readout device eliminate the need for a laptop interface for busy technicians?
Jones: Yes. That is fundamental to the design. Not all departments or individuals are equipped with laptops, or they may not find it convenient to use a laptop for quick checks or daily QA tasks. This tool is designed with those individuals in mind.
24×7: Were you able to keep costs down so small hospitals and large health care facilities alike can implement the devices?
Jones: Yes. This is also helpful to OEMs, who can provide units to each of their CR service staff rather than sharing and reduce scheduling conflicts and overall service time.
24×7: How do these products compare to other products on the market?
Jones: They are the only meters of their kind. They are sold, serviced, and calibrated exclusively by our company.
24×7: Will more instructional videos follow with future product releases?
Jones: Absolutely. We are energized by this first wave of 100% Fluke quality-designed instruments for biomedical professionals, and we are excited to come to market with both industry-standard equipment and enhancements like instructional videos, virtual demonstrations, and educational partnerships.
24×7: What sets Fluke Biomedical apart from other companies industrywide?
Jones: Unlike many QA tool manufacturers, our company provides QA solutions across a broad product range from biomedical test and simulators to diagnostic imaging and calibration services. This market view has allowed us to better assess emerging trends and end user requirements, including test automation, productivity, and global certification, to develop integrated solutions that best serve the biomedical marketplace. Add to this product breadth the family of test equipment including Fluke Electronics and Fluke Networks, and we feel we offer a unique solution to the marketplace that is well aligned with the emerging trends in the health care industry.
24×7: Is there anything else you would like our readers to know?
Jones: We have several exciting new products coming in 2008—all featuring major productivity enhancements to products that exist in the marketplace today. These innovations represent the biggest wave of new-product introductions since we entered the marketplace in 2002. We have taken extensive measures building upon one of our core values of "customer's talk, we listen" as we continue to develop a world-class customer-focused organization.
---
Judy O'Rourke is associate editor of 24×7. Contact her at .