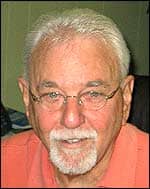 Ed Sloan, Sr.
ReMedPar, Goodlettsville, Tenn, supplies replacement parts, training, technical support, and certified aftermarket equipment to the health care industry. The company, which has a 21-year track record in the medical imaging industry, furnishes certified equipment from companies such as GE, Toshiba, Philips, Siemens, and Lorad, and provides technical training for Lightspeed, MRI, CT/i, Advantx, and OEC C-arms. It stocks more than $27 million in parts and equipment inventory, maintains more than 45 quality assurance bays, and employs 15 dedicated technical engineers. Ed Sloan, Sr, established the company on the outskirts of Nashville, Tenn, 21 years ago as a salvage business. Sloan, who is retiring this month, spoke with 24×7 about the company's growth into a $40-plus million enterprise, the changing climate in the industry, and his legacy.
24×7: Tell us about your history with the company.
Sloan: ReMedPar had its beginning in mid 1986—known then as Sloan Enterprises—as an electronics salvage company buying excess components and equipment. When GE decided to exit the CT and x-ray refurbishment business, we wound up with most of the excess inventory that was created when they shut down that operation.
24×7: How did you build the company into its present state?
Sloan: We have basically grown the company one customer and one sale at a time. We were fortunate to be considered somewhat neutral in the service wars of the OEMs and the independents, since we provided parts for both. We have, in the past, had relationships with OEM vendors, major independent service providers, and large in-house service groups, but we still earned that business one transaction at a time.
24×7: What is your company's niche in the industry?
Sloan: The ability to provide parts on an exchange basis at a cost to the customer that is lower than they can achieve anyplace else has been our greatest asset to the industry. We are able to accomplish this due to our ability to repair and test each and every part for which we have quality assurance bays. This also allows our repair technicians to deliver a level of technical support to our customers that is unparalleled in the industry, even inside the walls of the manufacturers of the devices.
24×7: What separates your company from its competitors?
Sloan: Our legendary customer service is one of the greatest assets that we have, and I would challenge anyone in the industry to a debate on that issue. Our delivery of customer service is not just in the phone call and placement of the order, but in every aspect of our organization we are focused on providing that legendary service to the customer on every order, no matter how large or small. Our employees are constantly challenging each other to maintain that delivery, as you are only remembered by how well you performed on the last shipment that the customer ordered—the same as the service technician is only as good as his last service call.
24×7: Tell us about the improvements you have made in your ultrasound and MRI operations.
Sloan: We have invested nearly $2 million in these initiatives, which include 12 ultrasound quality assurance bays and two shielded MRI QA suites. We are staffed with a team of experienced technicians to support our important customers with quality tested inventory and technical support.
24×7: What has ReMedPar done to address the glassware market?
Sloan: We are very proud to have been selected by Dunlee as its preferred source of distribution. This part of our business has grown so fast we have responded by adding an experienced veteran as product manager to strengthen our position as a glassware source for our industry.
24×7: How have emerging technologies affected your operations?
Sloan: We have always invested in technology—from testing equipment to data systems. We are committed to helping our customers with the challenges of these changing technologies.
24×7: Tell us about your company's customized training programs.
Sloan: For years we have been offering a broad range of hands-on training programs. Over the last year we had students from Europe, China, Central and South America, Poland, and nationwide. We are looking to expand our training as a response to customer requests.
24×7: What has your role been in the company's development?
Sloan: From the beginning and over the years, I attempted to build an organization that could command the respect and trust of the customer, competitor, and vendor. To accomplish that we first had to develop that respect and trust for each other within our own organization. As we allowed this to develop, it helped us create a culture within the company that gave us the basis for growth without a great deal of the internal stresses that typically follow companies in a growth environment. Some of the partnerships that ReMedPar experienced over the years were born out of the trust that our partners had, not only for myself but for the entire organization. Without that basic trust, the partnership would have never existed.
24×7: What do you envision for the future of your industry?
Sloan: As I have stated many times over in the past, we need consolidation in the industry—in the support services for the after-market service sector—or we, as an industry, will be unable to deliver the goods and services at an affordable cost that the health care provider is going to need for the future. There is so much pressure on the cost side of the delivery of health care in this country that reaching critical price points in the future will not be an option but a necessity, and we as an industry need to be preparing an answer for that time.
24×7: Tell us about your legacy.
Sloan: I don't know what to say about my legacy other than I attempted to give a fair transaction every time. I want to be remembered as someone who cared about the service that we provided and will continue to provide.
---
Judy O'Rourke is associate editor of 24×7. Contact her at .