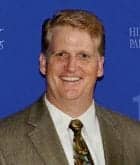 Michael McMahon
Medical device trade shows serve as an excellent setting to connect equipment, solutions, and/or service providers with potential clients. The trade show floor provides the perfect opportunity for a mutually advantageous relationship. Presenters at these trade shows put forth a great deal of time, money, and energy into creating an experience that will attract and entice trade show-goers. These efforts combine to produce a favorable environment for the trade show attendee, and are definitely something that should be capitalized on. Yet with the size and variety offered by trade shows these days, it's easy to walk in and wander through without direction, or fall into the trap of seeing how many free giveaways you can collect as you aimlessly amble. To make the most of your attendance, however, not to mention offer your organization a reason to send you to future trade shows, set out with the goal of bringing something back to your organization—something like a new strategy or information about a new product. Doing so will certainly prove both the value of your attendance at the trade show and your value to your organization.
Taken from the perspective of presenters at a trade show, the trade show environment provides the venue for new product introductions, tactical marketing projects, and the opportunity to communicate with key opinion leaders. Presenters want to talk with you and demonstrate the latest in medical device products and technologies. Understanding this perspective is vital to extracting the most value from your attendance.
In addition, being aware of your own reasons and goals for attending a specific trade show is critical. Reasons might include staying abreast of new techniques or trends in the field, keeping up-to-date on the latest in medical device offerings, or identifying a new potential partner for your organization. Having a firm understanding of your personal goals for attending this show will allow you to become better engaged and motivated to achieve the best outcomes from the show.
As a trade show attendee, you should work to understand and take advantage of each of the presenters' aims on an individual basis. To do this, and to make the most of the opportunities presented, be sure to keep the following approaches in mind:
Know your presenter. Is the person sharing information about the product a product manager, company rep, sales rep, or a professional presenter? This information may be an opportunity to gauge how best to both phrase your questions, and/or, qualify information that you receive.
Ask the presenter to share his or her personal thoughts or any challenges about this latest medical device.
Talk openly with your presenter about yourself. Give him or her an idea of what your professional responsibilities entail and what internal initiatives you work to support. Mention that while you are not the person who would purchase any new products (if this is true), you are looking to take recommendations back with you. Being up-front about your role should allow you to avoid the hard sell, while encouraging a much more informative level of conversation.
Ask questions. Make sure that you understand the benefits and possibilities of this new device well enough to relay what you've learned to the appropriate people in your organization.
Trade business cards, and make notes on the back or on a separate piece of paper about your conversation. This may seem elementary, but it can be very easy to walk out of a trade show with a handful of business cards and confusion surrounding whom you spoke to about what. This way, too, when the presenter calls you to follow up about your meeting (and any good presenter should do this), you can quickly recall the company or product in question and be ready to ask any questions that may have come up since your initial meeting.
As you walk through the trade show floor, challenge yourself. Make a point to talk with anyone offering anything of interest to you. Seek out professionals who know the industry and will treat your questions and concerns with the attention they deserve and in a like-minded manner. Granted, a connection may not be made with every conversation, but the best way to find that match is to share your specific needs or expectations. You'll get a good sense quickly about whether this company is promising by gauging the response to your inquiry, not to mention an exercise in strengthening your networking skills.
Your initial conversation could lead to valuable information that could impact your organization's processes or strategies. If you become serious about a new medical device you have seen, present the information to your organization's key decisionmaker in an informed and persuasive way. Do your homework, evaluate the company, review its work, and perform a price comparison with similar products, if possible.
The energy and focus that you put into this process can yield tremendous results, both for your organization and for your career.
---
Michael McMahon is the co-founder, president, and CEO of Hill & Partners Inc, Quincy, Mass (hillpartners.com). For more information, contact .
What's on Your Mind?
Got a gripe? A recommendation? Does someone or something deserve praise? Share your opinions and insights with your peers. Soapbox columns should be 850 to 900 words in length and can be e-mailed to .