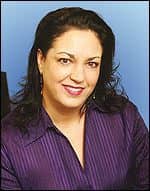 Julie Kirst, Editor
Many of you know that participation in professional associations can boost your knowledge and your profile in the industry. In a recent posting on the Biomedtalk listserv, Dustin Telford, CBET, CRES, CLES, clinical engineering equipment technician, McKay-Dee Hospital, Ogden, Utah, and president of the Intermountain Clinical Instrumentation Society (ICIS), complimented the Colorado Association of Biomedical Equipment Technicians (CABMET) for its recent symposium—which he attended—and encouraged members of the profession to make the trek to other regional association symposiums whenever possible. Although Dustin is not a member of CABMET, this type of support speaks to a need in the industry that all associations struggle with: participation.
In addition to member participation, many associations tag "attracting new members" as a challenge. In a recent interview, we spoke with the president and secretary of CABMET (See "Focus On" in this month's issue) about the association's strengths and the challenges it faces. Known for its extremely successful study group that knocked down geographical borders to help biomeds across the country earn certification, it continues to expand its use of technology by making meetings available through teleconferencing and, for the first time, it videotaped its symposium.
CABMET, ICIS, and so many others are leading the way by finding innovative ways to tackle these issues. Board members—who give of their time voluntarily—work hard to secure speakers and financial support to provide a fantastic learning experience. These association efforts continue to productively fill the training gap brought about by dwindling budgets. For many hospitals, training dollars still have not found their way back into department funds, making regional meetings that provide educational sessions crucial in keeping CEs and BMETs up to date with the continuous changes the industry faces.
According to CABMET President Fred Jaramillo, BS, CBET, one such area of knowledge still needing attention is networking/IT. He says the association intends to change that and help its members get this much-needed experience by offering discounted classes.
As a publication with a focus on providing members of the biomedical/clinical engineering industry with the necessary tools to advance in their career, 24×7 addresses this monthly in our Networking column. This month, we broach two other topics that may seem outside your purview, yet they are critically important and your input is essential.
Find out more about the Medical Device Alarms Summit at www.aami.org/alarms/index.html
View the agenda here: www.aami.org/alarms/agenda.html
Our cover story on 80001-1 follows up previous articles on this subject by delving deeper into this standard and bringing it closer to home with tips on what you can do now to help your hospital prepare for implementation. Reading the standard and relating it to factors specific to your facility will place you and your department in a strong position once your organization begins implementation.
The second topic, alarm management, guides biomeds on specific actions they can take to collaborate with clinicians to help improve the situation. You can take your involvement a step further by participating in the October 4 and 5 Medical Device Alarms Summit (find more information in the web box at right).
In the meantime, I'll be at the North Carolina Biomedical Association meeting this month and will look forward to hearing firsthand what you'd like to see more of in our pages. If you won't be in attendance, please e-mail your suggestions to me.
Julie Kirst