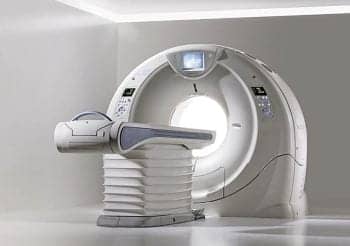 Several years ago, Dennis Minsent, MSBE, CCE, CBET, director of clinical technology services at Oregon Health & Science University (OHSU) in Portland, began thinking more strategically about capital acquisitions when an assessment of the university's capital equipment showed that about one third of the pieces in its database—well over 10,000 items—were more than 10 years old. Which meant, he says, "We had this huge investment in technology, much of which had outlived its typical useful life."
To make matters worse, when hospital departments got their capital acquisition requests approved, they tended to spend money on new technology and keep the old devices. "So our volume of equipment grew, and the costs associated with maintaining that equipment grew," Minsent says. "And there was no good mechanism in place to ensure that if you gave money to replace a specific piece of equipment that the equipment got replaced, and that the replaced item ended up leaving the hospital."
In the past, officials at Trinity Health in Novi, Mich, had similar concerns about tracking aging equipment, says Charles Torrens, technology assessment manager for Trinity Health's clinical engineering department, pointing out that "as technologies advance, older equipment becomes obsolete and more difficult to service."
And at Huntington Memorial Hospital in Pasadena, Calif, it had become apparent that there was not enough control of what—and when—capital equipment was being purchased. "It seemed like [a lot of equipment] was being purchased on an emergency basis because there was no formalized plan from year to year," says Izabella Gieras, MS, MBA, CCE, the hospital's director of clinical technology.
Each of those scenarios posed problems for those institutions. After all, as Gieras points out, there is only so much available in any health care organization's annual capital budget, which means there should be a premium placed on planning accuracy for capital acquisitions. "You don't want to have a lot of emergency purchases that quickly take you over what you originally budgeted for," she says.
All three health care organizations realized they had to deal with capital acquisitions more strategically. They did so by implementing—in one form or another—a strategic technology assessment program, the goal of which, according to Torrens, was basically to enable an organization "to buy the right technology at the right time."
That may sound simple, but putting together a strategic plan is anything but easy.
Torrens and his team are responsible for collaborating with other clinical engineers and leaders at Trinity Health's hospitals to assess more than 170,000 pieces of medical equipment across 49 hospitals in 10 states. He says that while most hospital administrators find it easy to monitor their high-end patient care equipment like CT scanners, keeping track of lower-end devices like monitoring systems can be troubling.
"So everything has to start with having a good understanding of where your technology is and where you need to take it in order to meet your patient care mission," Torrens says.
Assessment
In Trinity's case, the equipment has been entered into an extensive equipment management database, and when the technology assessment is done, each piece is profiled according to seven assessment factors and given a "replacement index" based on the sum of those assessment factor scores. The final score is based on a 100-point scale—the higher the number, the higher the priority for replacement over a 3-year period.
Trinity's seven assessment factors include: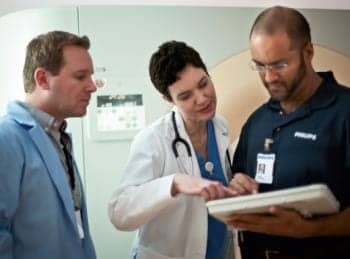 When assessing future needs and capital purchases, consider the device's clinical technology and receive input from all stakeholders, including the end users.
Photo courtesy of Philips Healthcare.
Serviceability: This encompasses basic aspects of service—the age of the equipment, the ongoing service costs compared to the original acquisition price, equipment downtime, and the support capabilities from the manufacturer and third parties.
Equipment Functional Risk: Identifying the equipment failure risk to patients and staff in relation to clinical function care, as defined by the American Society for Healthcare Engineering of the American Hospital Association (AHA).
Probable Clinical Impact: This reviews the device's clinical technology and its potential impact on the organization.
Probable Financial Impact: Assessing the potential revenue issues associated with the device, such as the costs of servicing it, or whether or not the device is producing enough revenue.
Technology Level: This examines where the device is within its expected life cycle and compares it against new technologies.
Safety/Regulatory issue: This reviews devices to see whether there are any safety errors or regulatory problems associated with them.
Technology Initiative: The assessment factor Torrens says is becoming increasingly important—which assesses a device's compatibility with current technology initiatives, such as electronic medical record (EMR) integration.
The assessment process is "as objective as possible," Torrens says. "We have opinions, but we try to drive everything with the data, what the market says, and what we see within our database in terms of service."
There is some subjectivity involved, Torrens points out, as the process involves interaction with clinicians. Visual sight inspections are performed during on-site visits, as well as interviews with nurses, physicians, technologists, and department managers, which help to identify any operational issues and problems.
"We can see what the frontline people think," he says. "Is the equipment causing them trouble? How much is it actually used? You can really get a feel for equipment that is being heavily used, and that information is indicated in the clinical impact score."
Annual Needs
Huntington Memorial Hospital assesses its capital acquisition needs on an annual basis. The acquisition request deadline is August 15, by which time departments are required to submit their requests into the hospital's capital equipment database. At that point, according to Gieras, the hospital's capital review committee will sit down, review, and rank the requests.
That assessment is based on several criteria:
Strategic: How closely does a piece of equipment align with the hospital's strategic objectives?
Financial: What kind of return on investment (ROI) will the investment bring, and what is the opportunity cost if the investment is not made?
Operational: Will the equipment improve structural or process issues with minimal disruption?
Clinical: How does the investment improve patient care and outcomes?
Regulatory: Is there a regulatory requirement that must be satisfied?
Each piece of equipment is scored within these categories, so that by the end of the process the committee is able to assess that piece of equipment based on its aggregate score. The process is undertaken annually, although, according to Gieras, the hospital is attempting to implement an even more "strategic" approach.
"We're trying to come up with a 3- to 5-year replacement plan," she says. "We want a more strategic long-term approach. Every year we pretty much have a similar amount allocated for capital expenses, but I think a 3- or 5-year plan will help us better align our needs with our budget, give us a better-coordinated plan, and give us that plan well ahead of time so that we don't have to go through the same process year after year."
At OHSU, the assessment process begins in December or January. Minsent, who directs a 24-person department, works with department managers and clinical engineers to prepare a forecast of items his department believes need to be replaced.
The hospital has a capital threshold of $3,000, which means it is charged with assessing those pieces of equipment that cost more than $3,000. Of course, determining what lies within its scope is not necessarily cut and dried. For example, an item that was originally a minor equipment acquisition of less than $3,000 now may cost more than $3,000 to replace. "So we really have to dig in and see what is really within our scope," says Angie Baltz, the department's lead clinical engineer.
From there, she says, they look at the age of the equipment—comparing it to the AHA guide, Estimated Useful Lives of Depreciable Hospital Assets to see how much longer it should be of use.
"That gives us a life score, but that will be adjusted based on service programs for things like ventilators or ultrasound, which gives them a little longer useful life than AHA does due to our comprehensive maintenance program," Baltz says.
OHSU also assesses devices at the technological level to determine where the device falls, compared to state of the art. Minsent points out that service agreements that include software upgrades can have a profound impact on a device assessment. "With so much equipment software-based, you can imagine that we can significantly extend the life of a device by periodically upgrading the operating software," he says.
For example, OHSU has an agreement associated with its patient monitors. "We have some monitors installed 9 years ago, and some last year," he says. "Physically, the monitors look the same, but over the course of several years there has been a disparity of five or six generations of software between what was on the original monitors and what is current. But with this kind of agreement, we are able to keep all of the monitors on the latest software version, so that from a replacement standpoint we can really stretch the cycle out."
Issues of Interoperability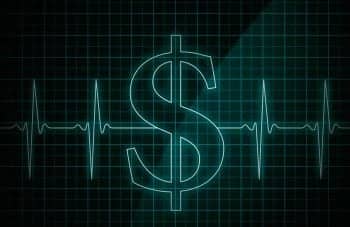 Creating a strategic purchasing plan is not easy, but accurately planning for capital acquisitions will prevent emergency purchases and keep a department on budget.
As at Trinity Health, issues of interoperability are becoming more important when it comes to looking at capital purchases at OHSU.
"We've been on an electronic medical record for 3 or 4 years, and we've been successful at integrating all of our patient monitors to the EMR, as well as all of our vital signs monitors in our acute care areas," Minsent says.
Baltz adds that the hospital's department directors look closely at the issue of interoperability when she solicits their feedback. "It's pretty common that they tell me they need to move things ahead in their replacement plan because they need to get something that is capable of being integrated," she says.
Sometimes the assessments can go beyond individual devices and can include larger strategic goals by standardizing equipment. For example, this fiscal year OHSU is looking at its defibrillators and, instead of looking at specific devices, has decided to replace its entire defibrillator fleet. This kind of big fleet replacement change can happen a couple of times a year, according to Baltz.
Once the assessments are done, that information goes out to department managers for review and comments. A manager, for example, may want to move the replacement of an item back a year or 2 because the patient volume for that particular device is not high enough to warrant immediate replacement. On the other hand, there could be strategic reasons—such as competition coming from a health care provider in the area—for moving an item up on the replacement list. "So there is an opportunity to make adjustments based on market conditions," Minsent says.
Comments get rolled into a final report that is submitted to the hospital administration for their review and approval.
At Trinity Health, Torrens and his colleagues compile a written report that includes details for an equipment-replacement plan over the 3-year capital cycle, and this is presented in a meeting with hospital C-suite representatives.
READ IT ON THE WEB
For more on this topic, search our online archives for "equipment planning."
"We view this as a recommendation based on the financial risk to the hospital and Trinity Health's overall health care delivery system," Torrens says. "So there is some give and take, but ultimately the hospital administration will need to make the final strategic decisions relating to capital expenditures at their hospitals.
"While no hospital is required to follow the recommendation, it is obviously highly recommended," he adds. "Still, sometimes it is just not immediately feasible. In that case, if the administration decides not to replace equipment recommended for replacement and it breaks down later, they'll find themselves with a good deal of explaining to do when they file their emergency capital request. They'll also have firsthand knowledge of how powerful and accurate our assessment process really is."
---
Michael Bassett is a contributing writer for 24×7. For more information, contact .