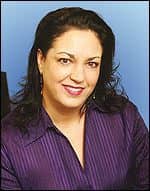 Julie Kirst, Editor
Acknowledging or honoring an employee or department's successes stokes the fires of enthusiasm and dedication that people bring to their work. This appreciation can lead to increased motivation and productivity.
HIMSS Analytics, a subsidiary of the Healthcare Information and Management Systems Society (HIMSS), has been honoring hospitals for exhibiting best practices in implementing the EMR and for operating in a paperless environment. One of the more recent notices I received announced that it had honored the UC San Diego Health System with a HIMSS Analytics Stage 7 Award. According to the company, the award represents attainment of the highest level on the EMR adoption model (EMRAM), which tracks EMR progress at hospitals and health systems.
HIMSS Analytics developed the EMRAM in 2005 as a way to evaluate the progress and impact of electronic medical record systems for hospitals in the HIMSS Analytics database. It tracks their progress in completing eight stages (0-7), and hospitals can review the implementation and utilization of information technology applications with the intent of reaching Stage 7, which signifies an advanced patient record environment.
While this represents a new sector for clinical engineering involvement, all signs point to more development and participation in this area, and HIMSS Analytics helps guide hospitals to reach their EMR goals.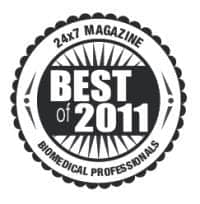 It also takes various steps to ensure it provides an unbiased evaluation in its validation process that confirms a hospital has reached Stage 7. According to HIMSS Analytics, all hospitals on the 118 "Most Connected Hospitals" list from US News & World Report also received Stage 6 and 7 recognition on the EMRAM.
To honor these accomplishments, the company added that it will acknowledge the achievements at the 2012 Annual HIMSS Conference & Exhibition in February.
Edward Babakanian, the chief information officer at the University of California, San Diego Health Sciences, said, "UC San Diego Health System is delighted and honored to be designated as a Stage 7 Health System." He also praised the health system's tradition of using information technology to help improve its quality of care.
This month, we are pleased to acknowledge industry professionals with our Best of 2011 Biomedical Professionals section that highlights some members of the community. We invited our readers to nominate colleagues and to share that person's contribution to the department, profession, and community. We have included your responses. If you know any of the professionals listed, I hope you will add your good wishes to ours. I know each of you brings a dedication to your work, and I applaud your efforts that contribute to a safer health care environment for all of us every single day. Congratulations!
Julie Kirst