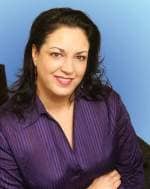 Julie Kirst, Editor
More than 2 millennia ago, the Greek philosopher Plato said, "And yet the true creator is necessity, who is the mother of our invention." The quote has come to mean that when we see a need, we find a way to create a solution.
In the last few years, those of us in the working world have seen our job requirements, as well as our work processes, change. We found that as the economy changed and new technologies emerged, new strategies became necessary.
In searching for ways to handle new challenges, some alterations worked while others, admittedly, did not. Yet, to succeed, we must continue working toward improvements through trusted approaches as well as through new, creative ideas.
In their book, Wake Up and Smell the Innovation, authors Phil Newbold, president and CEO of Memorial Health System Inc, South Bend, Ind, and Diane Serbin Stover, chief marketing and innovation officer for Memorial Health System, show hospitals and other companies how to reap profits through innovation, saying that innovation can be profitable, measurable, and doable.
According to Serbin Stover, a health care system is one of "the most unlikely of enterprises" in which to build a culture of innovation, yet Memorial Hospital and Health System has 12 years of experience in this.
The book, which includes case studies and implementation information, provides practical wisdom, such as: curiosity and courage will take you far; innovation is always messy; and patience while waiting for returns on investment is smart.
The authors describe ways to measure innovation, including the expected future value of ideas in the pipeline and revenue growth due to new products and services.
According to Thomson Reuters Intellectual Property Solutions' "2011 State of Innovation" report, gained through analysis of research conducted through the Thomson Reuters Derwent World Patents Index database and the SERION online trademark research environment, 58,592 medical device patents were filed worldwide in 2011 in categories that included diagnosis and surgery and medical aids. The medical devices industry's greatest single source of new patent activity, according to the report, was from the category of diagnosis and surgery, with 22,864 global patents in 2011.
Toshiba topped patent activity in the diagnosis and surgery sector by filing 883 patents in 2011. Overall, Asian-based companies hold the top three spots in this category for patent activity in 2011. In addition to Toshiba, they include FUJIFILM and Olympus Medical Systems.
While these companies have dedicated research and development departments, it didn't stop some clinical/biomedical engineering departments from finding their own ways to create better products when what they had didn't work. 24×7's November 2010 and February 2011 cover profiles and our March 2012 "Soapbox" highlighted departments that have created new devices by improving existing ones to enhance workflow and safety, all of which could possibly contribute to revenue growth, if not from the device itself but from increased safety and enhanced hospital reputation.
Despite the tough economic situation hospitals and other businesses have found themselves in, techniques exist that can lead to improved circumstances. Using creative ideas to fuel improvement is certainly one of them. Tell us about your improvements by blogging with us.
Julie Kirst