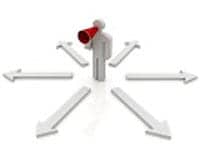 Before the day even started, you knew it was going to be busy with scheduled PMs, repairs, work orders, and unexpected calls asking for assistance from various departments. Suddenly, the clinical engineering manager/director informs your staff of a Class I recall notice. Do you drop everything to hunt for the recalled devices? Do you know for sure you even have the model on recall? What do you do? Recalls can add another layer to the list of things to do, but with some preparation and advance planning, clinical/biomedical engineering departments can create an action plan that will smoothly and effectively handle most recall notices it receives.
According to the FDA, a recall is an action taken to address a problem with a medical device that violates FDA law.1 Recalls occur when a medical device is defective, poses a health risk, or both. A recall may involve a correction to the product or removal of it from service. Manufacturers, distributors, or other third parties generally voluntarily initiate recalls upon learning that their product violated FDA law 21 CFR 7, which addresses Recalls-Guidance on Policy, Procedures, and Industry Responsibilities.2 Keep in mind that according to 21 CFR 810, which addresses medical device recall authority,3 the FDA may require companies to recall their products if their products pose a health risk or hazard.
A medical device recall does not always mean that you must take the product out of service and return it to the company. Instead, it may allow the clinical engineering staff to handle the recall in-house by checking, adjusting, or fixing the product, based on the manufacturer's specifications. A recent Class II recall I dealt with involved checking power cords on LifeCare PCA 3 pumps, which we handled in-house. The recall involved replacing the AC power cords because they posed a fire/shock hazard, which could have contributed to injuries and fires if unaddressed.
The FDA lists examples of the types of actions that may be considered for a recalled device:
Inspecting the device for problems;
Repairing the device;
Adjusting settings on the device;
Relabeling the device;
Destroying the device;
Notifying patients of a problem; and/or
Monitoring patients for health issues.
The FDA's purpose in the recall process is to oversee each recall to make sure that the company takes adequate action to protect the health of the public. During a medical device recall, the FDA works with the recalling company to obtain information about the product, the problem, the recall strategy, and steps to prevent the problem from happening again. The FDA audits the process to confirm that recall efforts are appropriate and effective, as well as to ensure that the company takes necessary actions to prevent the problem from occurring again.
The Highest Risk
The FDA classifies medical device recalls into three categories, representing the potential risk to public health: Class I, Class II, and Class III.4
A Class I recall, the most serious type of recall, indicates a reasonable chance that the product will cause serious health problems or death. The FDA may also issue its own press release or public health notice. An example of a Class I recall would be a defective artificial heart valve, which would be life threatening if it were to be transplanted into a patient. A recent Class I recall conducted by Abbott Diabetes Care listed 359 lots for glucose test strips that erroneously may generate low blood glucose results (Recall # Z-0998-2011).
In a Class I recall, the company notifies its customers—such as distributors or vendors—and directs them to notify the intended recipients of the device, such as other vendors, hospitals, nursing homes, outpatient treatment facilities, physicians, or individual patients. The notification usually contains the name of the device recalled, identifying lot or serial numbers, the reason for the recall, and instructions about how to correct, avoid, or minimize the problem. It should also provide a telephone number for questions related to the recall. The company also issues a press release to notify the public, if appropriate, to minimize health consequences.
Class II
A Class II recall usually represents a less-serious risk than a Class I recall. In a Class II recall, there is either a possibility that the device will cause temporary or reversible health problems, or there is a remote chance that the device will cause serious health problems. A recent example of a Class II recall that affected several health care providers was associated with a monitoring device. It involved a potential for loss of patient monitoring when used in "combo mode," which would have contributed to a delay in the annunciation of audible alarms when used in this mode, which would result in the delay of treatment of a cardiac event.
In a Class II recall, the company notifies its customers—again distributors or vendors—and sometimes asks them to notify the intended recipients of the device. The FDA generally does not issue a press release or expect the company to issue a press release for Class II recalls, unless there is a specific need to do so. It could issue one if, for example, the device could affect the health of a large number of people, if patients need more information, or if the recalling company could not reach every intended recipient.
Class III
A Class III recall represents a less-serious risk than a Class II recall. In a Class III recall, there is little chance that using or being exposed to the device will cause health problems. However, because the product violates FDA law, there is still a need to take an action to address the problem. A recent Class III recall involved a defective potentiometer that contributed to a loss of suction or to having the unit turn off.
In a Class III recall, the company notifies its customers, distributors, or vendors. The FDA would not issue a press release, and it would not expect the company to issue a press release.
Managing Recalls
In 24×7's July 2010 issue,5 Arif Subhan mentioned in his "CCE Prep" article that EC.02.01.01 EP 11 requires the hospital to have a procedure for monitoring and acting on all product hazard notices and recalls, including medical equipment. He also listed a recall readiness checklist, which involves:
Having a designated person responsible for receiving, monitoring, and acting on recalls for medical equipment;
Utilizing the FDA Web site to search the "List of Device Recalls"6;
Coordinating with other departments (materials management, radiology, laboratory, etc) to ensure that all the recalls received by other departments directly are coordinated and acted upon;
Subscribing to some of the commercially available services that provide a periodic summary of recalls on medical equipment; and
Conducting periodic audits for a particular medical equipment recall to ensure that all affected equipment has been addressed.
The notification of hazard alerts and product recalls come from different sources, such as the FDA, manufacturers, ECRI Institute, and other vendors. Once notified, what happens during a recall? When a manufacturer recalls a medical device, it should directly contact the customers who purchased the products, which could possibly be the purchasing department within a hospital. That department in turn would notify the clinical engineering director/manager to take action. Customers who purchased the equipment through distributors or a third party usually receive notification through press releases through ECRI Institute, for example.
During a recall, manufacturers usually provide information to help users identify the product and take steps to minimize health consequences. From my experience, it is best to do your own research and set up a strategy that will help detect recalls as soon as they are released. This could be done at no cost by visiting the FDA Web site and looking through the recall update list or its Enforcement Reports,7 or by subscribing to a commercially available service to receive specific notifications related to the types of medical devices you have in your facility, such as ECRI Institute's Alerts Tracker, for example.
Medical Equipment Management Plan
Having a medical equipment management plan available to discuss how to handle recalls and in what capacity other departments will be involved is essential and critical to successfully address recalls. A best practice to handling recalls involves forming a hazard and recall committee composed of members from various departments, such as emergency departments, surgery, radiology, administration, finance, clinical engineering, safety, risk management, and IT. The members from the various departments will represent their own departments and assist with responding and reviewing product recalls and hazards associated with medical devices. It is very difficult for the clinical engineering department to review and respond to recalls without receiving assistance from other departments, especially in small facilities with limited resources. A hazard and recall committee will ensure the flow of communication between different departments and facilitate the response to medical device recalls and hazards by assisting clinical engineering departments about recall notices they may have received, as well as locating devices within the members' respective departments.
It is very important to document all corrective actions performed in response to the recall. Store this information, which includes the manufacturer, model, serial numbers, and action taken in response to the recall number, as a separate work order associated with each device, and as a report that may be sent to the risk management or safety office.
Another best practice involves working closely with the risk management department to ensure compliance with the Safe Medical Devices Act of 1990. It is up to clinical engineering departments to ensure that all the manufacturer's requirements to address the recall are acted upon. Rather than having the entire biomedical shop work on a recall, assign a technician or two to a single recall project. This will allow other technicians to focus either on other recalls and/or complete any remaining PM tasks or repairs to maintain productivity.
Of course, the workload will increase as recalls increase, but a well-prepared clinical engineering department with a recall plan can mitigate problems. Training technicians is a very important step to ensure they have an effective response rate that aims at improving clinical quality and patient safety.
Do I Have This Device?
Learning of recalls represents the first step, but how would you know or figure out if you have the affected device? Most clinical engineering departments have computerized maintenance management systems (CMMS) in place. Depending on your system, check to see if you have asset-management capabilities that will allow you to check for equipment, based on manufacturer, model, or serial number. This represents a very convenient way to search your database for any models that may be affected.
After detecting that your facility does contain affected devices, the next obstacle to overcome will be locating them. Several biomeds have difficulty tracking down the physical location of equipment. With technology advancing, there are several solutions that will help expedite the search process for medical devices. The market is flooded with different types of radio frequency identification (RFID) products, in the form of tracking tags that could help locate medical devices quicker than traditional methods (walking room to room). For many facilities, cost prohibits RFID tracking. Another challenge associated with tracking tags is staying on top of changing or recharging the batteries periodically. If this is not done, the tracking tag will not be able to report a device's location. Although more accurate than before, some tags may report the location of a device, but the true location of a device could be a floor above or below the location indicated, depending on the tracking device used.
For clinical engineering departments that do not have RFID tracking tags, I would recommend that you form strong relationships with various departments and get them involved with locating devices within their areas. They usually know their areas well and can help identify several hiding places, such as closets, cabinets, and storage compartments, where equipment could be left and forgotten.
After locating affected devices and taking them out of service, make sure to address the recall based on the manufacturer's specifications and document all actions taken. Do not hesitate to contact manufacturers and ask questions about the affected device. They are specialized professionals who could provide great advice and guidance on how to proceed. They may provide you with useful information, parts, software upgrades, or any other pertinent information you may need.
Make sure to train the technician handling the recall to complete a comprehensive report that properly documents their actions. Many open a separate work order for each device and document what actions have been taken, parts changes/installations, whether or not it has been sent back to the manufacturer, removed from service, modifications, software updates, returned from the manufacturer, back in service, etc. Keeping a thorough record will not just protect the patient and the facility for liability issues, but will also help keep track of the work performed on individual devices.
---
Robert Hijazi, MS, MHA, CBET, is a clinical engineer at Palmetto Health Hospital, Columbia, SC. For more information, contact .
References