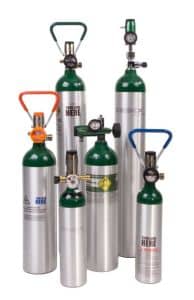 Essex Industries has announced it now offers thermal molecular infusion (TMI) for medical cylinders and oxygen equipment. The sublimation process replaces the need for adhesive-backed labels and provides a more professional look to the equipment, according to the company.
The labels can be customized with full-color logos and designs as necessary. Information applied with the TMI process is also easy to read and lasts longer than paper labels, which can tear or peel off, causing important information to be lost. The process can also be useful to improve asset control and help prevent loss or theft by making it easier to identify equipment.
For more information, visit the Essex Industries website.