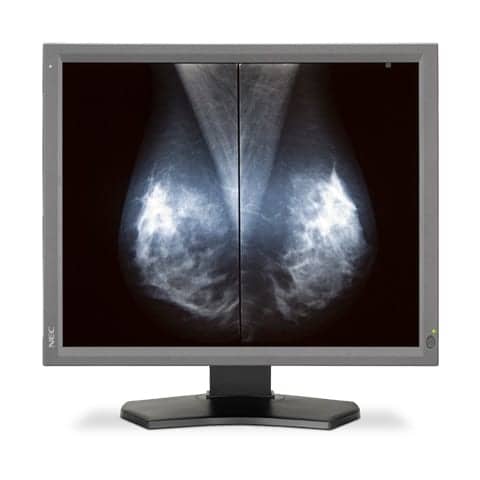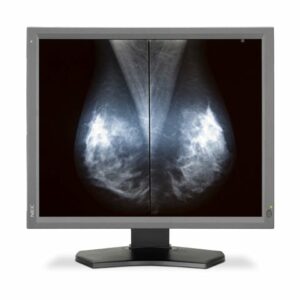 NEC Display Solutions of America has announced that its MultiSync MD211G5 medical-grade monitor has received FDA clearance for use in tomosynthesis applications and full-field digital mammography. The five-megapixel, 21-inch grayscale monitor—which has has been cleared for standard mammography—offers Digital Imaging and Communications in Medicine (DICOM) calibration and uniformity control for consistent imaging across the entire screen.
Its in-plane switching panel features a 1200:1 contrast ratio and 500 cd/m2 of calibrated brightness. The MD211G5 display also comes with GammaCompMD quality control software for managing conformance to the American Association of Physicists in Medicine TG-18 standard.
Digital breast tomosynthesis (DBT), which combines tomography with digital radiography, renders breast images in 3D and accounts for more than one half of the breast-imaging market, according to a report by iData Research. A separate study by the University of Pennsylvania's Perelman School of Medicine found that initial DBT screening led to fewer patients being called back for unneeded imaging procedures.
For more information about this technology, visit NEC Display.