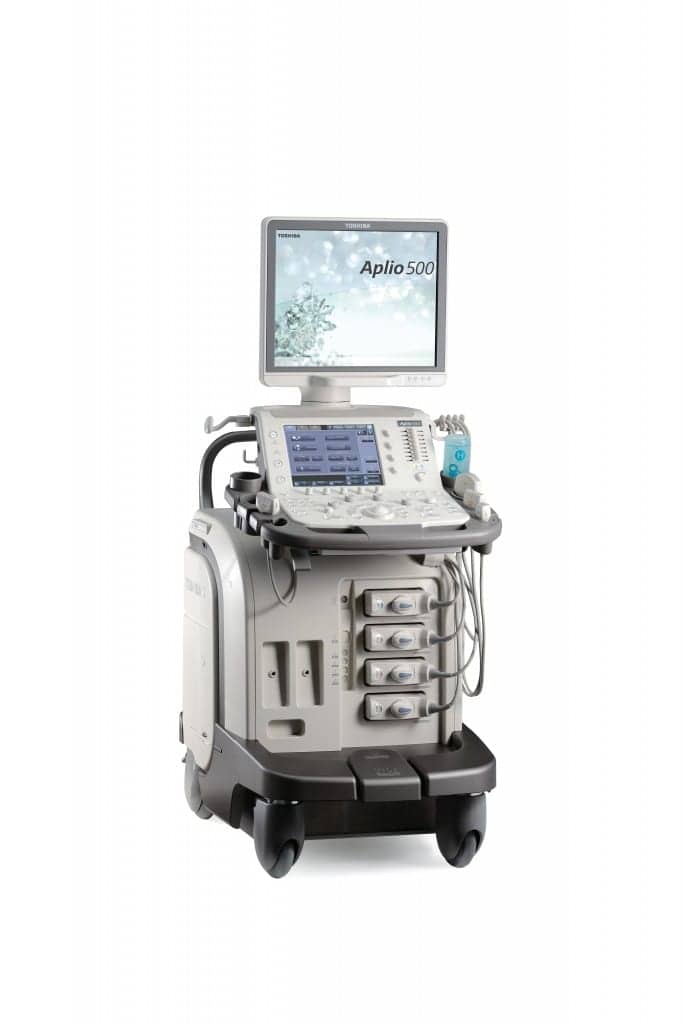 As part of its presurgical planning process, Louis and Peaches Owen Heart Hospital in Tyler, Tex, is utilizing Toshiba America Medical Systems' Aplio 500 Platinum ultrasound systems to screen vascular surgery patients. The hospital, which is part of the Trinity Mother Frances Hospitals and Clinics system, recently acquired the ultrasound machines.
"During our competitive review process, the overwhelming consensus by our physicians and technologists was that the Aplio 500 provided the best features, options, and benefits," says Joel Kempf, MBA, director of operations and imaging at Trinity Mother Frances. "Combining the system with our electronic medical records and PACS facilitates fast and accurate reporting, allowing our physicians to quickly and accurately assess patient care planning."
Toshiba's Aplio 500 Platinum ultrasound system provides advanced visualization, quantification, and intervention, in addition to delivering deep penetration—a major benefit when imaging bariatric patients. The system also features the ergonomic iStyle+ productivity suite, which helps minimize keystrokes, reduce exam times, and increase exam consistency.
Maria Piazza, director of Toshiba's ultrasound business unit, praises Louis and Peaches Owen Heart Hospital's decision to screen vascular surgery patients via ultrasound. "The Aplio 500 Platinum and its numerous advanced technologies, like Superb Micro-Vascular Imaging, Shear Wave elastography, Fly Thru, and Smart Fusion, expand the clinical utility of ultrasound with a less-invasive solution.
For more information about the system, visit Toshiba America Medical Systems.