By Kurt Woock
The American College of Clinical Engineering (ACCE) is one of the premier institutions in the clinical/biomedical engineering field. With continued dedication to education and innovation, it has served members for more than 2 decades. However, that does not mean it is stuck in a routine. It keeps pushing forward.
Take, for example, the perspectives of three members of ACCE's leadership: Jim Keller, MS, the new president with a long history of promoting education about medical technology, Ilir Kullolli, MS, the education committee chair and VP whose first career was in IT, and Tom Judd, the advocacy committee chair with a global perspective. 
Tom Judd has had a long career in clinical engineering. One of the founding members of ACCE, Judd, now national project director for Kaiser Permanente Clinical Technology, Atlanta, has had a firsthand view of what ACCE can accomplish. As advocacy committee chair, his committee is responsible for organizing awards, enhancing communications within ACCE, and fostering relationship building externally. As a member of ACCE's international committee, led by Antonio Hernandez, Judd and that group create international programs—since about a quarter of ACCE members live outside the US. ACCE also has a long history of serving in developing countries.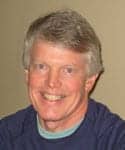 Tom Judd
Judd sees the role of ACCE and the profession through a wide lens: "How do we change how doctors and nurses practice medicine?" he asks. "We're not delivering care directly, but technology changes their workflows, which is really at the heart of what we do. Technology can help or hurt their process. That's our challenge." 
His word choice—not support, not assist, but "change"—reflects the growing respect that clinical engineering has garnered in recent years. The question of how to put that responsibility to the best use is one that ACCE helps individuals answer.
"We are the educators, the innovators: We are trying out new things," Judd says. Whether helping implement new integration requirements or discussing whole-body networks and continuous monitoring, he says the ACCE puts a premium on curiosity. "We're out there seeing what works and what doesn't. Historically, ACCE has had an educational role and a leadership role. We take that seriously."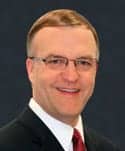 Jim Keller, MSSetting such a course starts at the top, Judd says. "Jim Keller, and Mario Castañeda before him, have tried to create an atmosphere where it's cool to innovate and think outside the box." Jim Keller, VP for health technology evaluation and safety at ECRI Institute, Plymouth Meeting, Pa, became ACCE's president last summer. He has been a member for many years and served on ACCE's board for 6 years prior to becoming president. He says that while the focus of the organization remains on advocating for its members and providing the tools and resources they need, circumstances are always changing. 
"Some of the biggest changes we've seen over the last several years have focused on the expanding role of the clinical engineer, particularly related to integration and connectivity," he says. "We are much more actively engaged with the HIMSS community than we were in the early stages of ACCE. That represents our changing role: We're more IT-oriented." 
Agents of Change
Amid these changing circumstances, the role ACCE plays is more than reactionary. The ACCE plays the role of change agent, too. "One of the areas we've been very active in is setting up an infrastructure for how medical devices connect with one another and to the electronic health record," Keller says. "And through our support of the IHE (Integrating the Healthcare Enterprise) Patient Care Domain, we, in collaboration with HIMSS, helped get that off the ground and have helped support it since then." 
Keller says one of his priorities as president is to engage more with ACCE's entire constituency. "Traditionally, we've had member receptions and meetings at the AAMI and HIMSS conferences," he says. "But not all members are able to get those meetings in those more official programs." In an effort to reach all members, Keller says ACCE is planning to hold membership-wide Webinars "to share information from ACCE and to get feedback about how to better support the membership."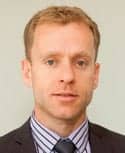 Ilir Kullolli, MSEducation is one of the main avenues through which ACCE supports members. Ilir Kullolli, MS, area manager for Kaiser Foundation Hospitals, Berkeley, Calif, heads the education committee. Unlike Judd and Keller, Kullolli is relatively new to ACCE, having joined about 7 years ago. In fact, Kullolli is new to the field entirely. Prior to 2006, Kullolli was a computer programmer and consultant in database architecture. He says that he had always wanted to get into the health care field. "I was a patient at a hospital for a few months at one point, so that's where I made my decision," he says. "It was a calling. I wanted to be a doctor, but I knew I couldn't be a doctor because I didn't want to go to school for 10 more years." Instead, he enrolled in the master of biomedical engineering program at the University of Connecticut. 
His IT background, among other things, has helped him quickly become a leader in the field. He brings with him not only IT know-how, but also an IT approach. "IT feels a lot more structured. However, the job that we do doesn't allow us to have that structure," he says. "If a doctor or nurse calls and a patient is on the table, you need to go. But there are things we can learn from IT. We are figuring out that we can't really teach people how to use devices, as well as fix the devices, as well as do preventive maintenance [at the same time]. We are learning to categorize our priorities."
When Kullolli joined the education committee, he also brought with him an attitude of rethinking the status quo. "Back then, I felt like the same things were being relayed over and over again. And not just ACCE—in clinical engineering, things don't evolve very quickly, or people don't always challenge the current situation. ACCE is a thought leader in clinical engineering. It's not that I wasn't seeing this: I wanted to see more of it. I wanted to make sure we were leading the pack, not following."
After a few years of helping out as a committee member, he became chairman. Out of his desire to hear more ideas and opinions, he formed a committee that would inform how ACCE's new teleconference program would work. He invited veterans in the field, but also members who were only a year or two into their careers. The variety of perspectives created a lot of back-and-forth during the first meeting, he said. For example, the newer members wanted to hear more about HL7, the new framework for information exchange. According to Kullolli, the new members said, "Everyone talks about it, but we have no idea what it actually is." Others said medical imaging was a topic often overlooked. That meeting shaped the first year of the teleconference series under Kullolli's direction. "That's how we do it," Kullolli said. "It's good to see everyone's perspective." 
The teleconferences have been successful, but Kullolli thinks there is still room for growth and improvement. With the help of the committee, he intends to increase the number of participants this year. Topics on queue for this year include disaster planning, which has become a priority after major storms during the past year, as well as succession planning, which is often a weakness in clinical engineering departments.
While Keller is at the helm, he hopes to elevate the field's standing. He points to CNN Money's recent acknowledgement of biomedical and clinical engineering as two of the country's top jobs as an indication that others are recognizing more and more the importance of the job. Knowing that an organization such as ACCE is at the nexus of in-house engineers, manufacturers, and research, he expects to tap into the experience and relationships he has built at ECRI Institute in order to increase collaboration among ACCE's various constituents. 
"My 28 years at ECRI Institute and my previous roles with ACCE have given me a good perspective on clinical engineering and a good exposure to many in the field," he says. "I think that long-standing experience can help support the community in an effective way. It's an exciting time to be a clinical engineer. I see so many new opportunities. ACCE will be working hard to help our profession seize those opportunities and become an even more vital contributor to health care than it is today." 24×7 Focus On April 2013
Kurt Woock is the associate editor of 24×7. Contact him at [email protected].