By John Noblitt, MAEd, CBET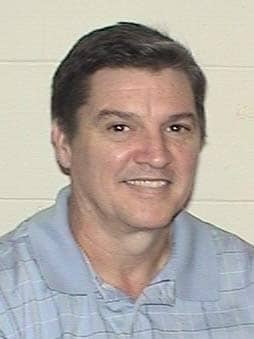 Recently, I looked over topics from past "ICC Prep" articles to help determine what subject needs to be expanded upon. I also went back far enough to look at some articles from Dave Harrington, PhD.
One thing that became very clear in my review is that since the test has changed, what needs to now be written about needs to change as well. I could find no articles on a new section of the CBET exam, which falls under the heading of Healthcare Information Systems and the subheading of Integration.
The subheadings under Integration, as stated in the ICC study guide, include Bedside Medical Device Integration (BDMI); Medical Device Integration (MDI), which includes labs, printers, etc; and Mobile Devices, which includes handhelds, smartphones, tablets, etc. As this section of the exam is very new, it is very difficult to predict questions in this category. It stands to reason that a few areas of knowledge you would need to have to do well on the exam are as follows.
The American Recovery and Reinvestment Act of 2009 has a provision known as the Health Information Technology for Economic and Clinical Health Act, known as the HITECH Act. This provision of the bill is to encourage health care providers to adopt and use electronic medical records (EMRs) and electronic health records (EHRs) before the end of 2015. After 2015, Medicare payments will be reduced to physicians and hospitals if they cannot show the United States Department of Health and Human Services (HHS) Meaningful Use of EMRs. Find out more about Meaningful Use of EMRs through this link: http://www.hitechanswers.net/ehr-tool-arra-checklist/.
It appears the driving force for the new areas on the CBET exam is the new health care reform law and the advancements in technology being used in today's health care delivery system.
Bedside Integration
BDMI, as described in many online resources, is the process of integrating medical equipment into the EHR in such a way that various settings, alarms, and physiologic patient data are captured and correctly entered into the patient record, or the EMR. Integration of equipment outputs into the EMR mitigates the data-collection process by nursing staff, which in theory will give the patient more hands-on care by practitioners. The integration process will also help to eliminate transcription errors, which will increase patient safety and outcomes. Studies have shown patient outcomes improve when clinicians have faster access to accurate data in the EMR.
Device Integration
MDI, as it pertains to the CBET exam, will encompass software used in the laboratory of the hospital. However, it also pertains to adding printers or other computer peripherals. Studies have concluded that without MDI, there could be as much as a 12-hour delay between when information is generated by a medical device and when the information is actually in the patient's record. As health care moves more toward bedside monitoring for some laboratory testing, this information may be sent to the lab over wireless networks in the hospital and then sent to the EMR.
All this integration is regulated by HL7. Wikipedia states that HL7 and its members provide a framework (and related standards) for the exchange, integration, sharing, and retrieval of electronic health information. According to HL7 International, "HL7's version 2.x (V2) messaging standard is the workhorse of electronic data exchange in the clinical domain and arguably the most widely implemented standard for health care in the world. This messaging standard allows the exchange of clinical data between systems. It is designed to support a central patient care system as well as a more distributed environment where data resides in departmental systems."
Wikipedia states the 2.x versions of the standards support clinical practice and the management, delivery, and evaluation of health services.
Connecting the Old and the New
Issues that may come up for the health care technology management (HTM) professional or the clinical/biomedical engineering department in implementing HL7 and EMRs are the different kinds of outputs on older medical devices. As an example, to interface a device onto the hospital network, you could have outputs from the device on a DB9 connector, or by a USB port, or others. Information outputs on devices of the same type and the same manufacturer may have different software revision levels, and all this information must be taken into account before implementation of MDI.
The last section under Integration is Mobile Devices, which encompass handhelds, smartphones, and tablets. This may be referred to as mobile eHealth or mHealth, as these devices are used to practice medicine in a variety of ways. These devices can be used to collect and transmit health data to physicians for real-time diagnosis to patients. These devices are also used to transmit data such as malaria or HIV outbreaks or TB cases to mobilize efforts to stop outbreaks. Smartphone health care apps are growing at an alarming rate, with one study predicting these apps will be a $27 billion business by 2017. Many health care apps are already available for the Android and iPhone platforms. Apps such as WebMd, MyChart, and others provide health care information to patients. One such app tracks blood sugar levels in diabetics, another app tracks ovulation cycles, and another finds cheap prescription drug prices.
I hope you will find this information useful in your quest to become certified. 24×7 ICC Prep April 2013
John Noblitt, MAEd, CBET, is the BMET program director at Caldwell Community College and Technical Institute, Hudson, NC. For more information, contact [email protected].
Review Questions
1) Medicare payments will be reduced if physicians and hospitals do not implement EMRs by the end of what year?
a) 2013
b) 2014
c) 2015
d) 2016
2) Implementation of EMRs is encouraged by ____.
a) The Joint Commission
b) The FDA
c) The HITECH Act
d) The SMDA [Safe Medical Device Act]
3) The use of cell phone technologies in medicine is referred to as which of the following ____?
a) HL7
b) mHealth
c) HTM
d) HHS
4) The formatting of medical data for integration into an EMR is regulated by which of the following?
a) HL7
b) HHS
c) HTM
d) MDI