Each year, close to 500 biomeds sit for the exam to become certified biomedical equipment technicians (CBETs). With approximately 42,000 HTM professionals currently working in the United States, that's about 1% of the profession's members each year—making even taking the exam a relatively rare undertaking. The percentage of biomeds who succeed is even slimmer: over the last 3 years, the pass rate has trended downward, from 67% in 2012 to 51% in 2014.
Those may feel like daunting odds, but there's good news for professionals who have decided that passing the CBET fits in with their goals for professional or personal development. New resources are poised to help biomeds study more efficiently and more effectively, smoothing the path toward certification.
Getting Started
Traditional tools should not be overlooked: AAMI offers a free online handbook that outlines key study areas, as well as eligibility requirements and registration information. The document also includes an extensive list of print and web-based educational resources, enabling biomeds to tailor their studying by subdiscipline and according to the materials available.
For more in-depth study, the 2012 edition of AAMI's BMET Study Guide, available for purchase through the AAMI Store, also includes nearly 600 questions and answers with detailed explanations in a Windows-compatible CD format. Users can select the type or length of the test, opting to receive feedback on their performance or clarification of their answers. The tool sells for a list price of $165 and $99 for AAMI members.
A Targeted Approach
John Noblitt, CBET, a regular contributor to 24×7's "ICC Prep" column, serves as program director for the BMET preparation program at Caldwell Community College in North Carolina, where he has been teaching for 23 years. He spent 10 years working as a biomed before that. For the last 12 to 15 years, he has offered CBET exam review courses in corporate settings and through the North Carolina Biomedical Association and Virginia Biomedical Association. He recently channeled that experience into a new outlet by launching a website, HTM Certifications, to help biomeds prepare for the CBET.
A major challenge for many test-takers, says Noblitt, who also has a master's degree in adult education, is not just carving out the 4 to 6 months' study time he recommends to avoid cramming. It's also knowing where to focus and how to study. Plenty of biomeds eat up valuable time poring over extremely difficult or obscure concepts that take critical study hours away from other important areas. Noblitt wants to help students study smarter, not just harder, while also ensuring they actually understand the material.
"I don't think anybody can tell you exactly what you're going to see on the test, because it changes," he says. "That's why I advocate not just trying to learn the answers to certain questions. If you actually understand the principles, you can derive the correct answer."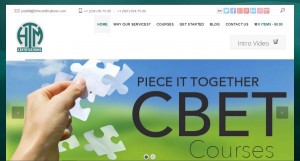 Noblitt's program starts with foundational reviews, general study tips, and test-taking strategies before drilling down into the specifics. He offers tiered services in each of the CBET's six subject areas, including subject matter review, access to original and curated instructional videos from around the web, webinars, blogs, and mock exams.
For approximately $350, a "certification passport" provides access to all services in each subject area for 6 months at significant savings, along with live, webinar-style review sessions with up to 25 other students as the test approaches. The passport also comes with an important guarantee: Students who don't pass their exam will receive access to the original site materials and any subsequent updates for an additional 6 months, or until they pass.
Many biomeds have excellent on-the-job skills, but those are different from the ones needed to pass an exam—something many BMETs haven't had to do for years, Noblitt says.
He cautions against too much confidence approaching the CBET. "You're probably not going to do as well as you think. You may be a great technician. You might be able to fix everything in the shop. But taking a test is different from fixing the equipment.
"Most people don't fail or pass it by 50 questions. They pass it by 10 or 15 questions, maybe three or four. If they fail it, it's usually five or six questions they've missed. Most people are really close."
That's why he advocates giving yourself plenty of time, and using every study resource available. Next year, Noblitt also plans to add additional preparation programs for AAMI's certified radiology equipment specialist and certified laboratory equipment specialist exams.
Test Prep in Your Pocket
CBET Academy is a new website under development by Manny Jimenez, CBET, and his partner Samuel Mbassa. Two biomeds with 23 years of experience between them, they have  moonlighted for several years as iOS developers. (Jimenez also took Noblitt's certification prep course in 2008, and cites him as an influence.) Designed, like HTM Certifications, as a browser-based study tool for BMETs preparing for the CBET exam, the site is scheduled to go live in late April.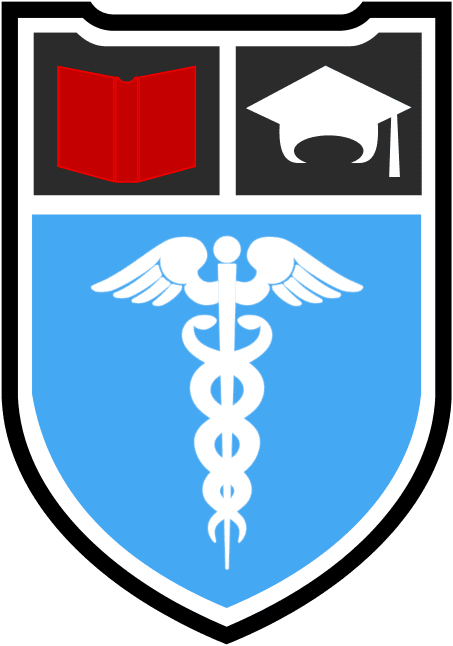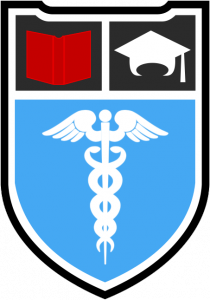 Once the site launches, more than 1,000 flashcards will be available covering topics related to the CBET, and a self-paced review section will offer a summary of major content areas. A series of mock exams also includes analytics that evaluate the test-taker's performance and target areas for improvement. CBET Academy includes tiered offerings that can be purchased on a monthly basis, either individually or as a discounted bundle. Early adopters are also eligible for a lifetime 50% discount.
"We want the materials to be very readable," Jimenez says. "We chose to write our content in a casual tone, not textbook talk. We also paid close attention to making it look really beautiful and engaging for the users. That's all to help your odds at grasping the concept."
The flashcard component of the site builds on content from iCBET, a paid iOS app Jimenez launched in 2012 to help BMETs prepare for the exam on the go. An earlier version of the app earned a 4.5-star rating in the iTunes store and more than 2,900 downloads from users in 30 countries. (Jimenez attributes the international downloads to United States military service members abroad.)
But while iCBET is useful as a study tool, Jimenez says its flashcards weren't designed to be comprehensive. The reverse side doesn't include explanations, and he and Mbassa also decided the format was too limited, excluding BMETs without Apple products. CBET Academy lets them expand their offerings, and it's accessible on any device with a web browser, including laptops, tablets, and smartphones.
The site also tries to address some of the problems Jimenez encountered while studying for his own CBET exam, which he passed in 2009. While studying, he realized that few centralized, affordable study materials were available, and their printed format was often too clunky to be practical. He decided to design a portable, cost-effective solution.
With CBET Academy, he says, "Your study material is always with you. If you're waiting for the bus, take 20 minutes and study a little bit. If you're on a 30-minute train ride, you can pop up your phone and take a quick mock exam. If you have a life—if you have a family, if you have a job—it's hard to find the time to study. If the material goes with you, you're going to be able to get more time." Six months of access to all CBET Academy's features comes in at $72 before applying discounts.
Mbassa, the site's lead designer, has been a biomed for more than 15 years and is currently studying to take the CBET exam in the fall. He provided Jimenez with a built-in audience to test his study material. "It's good to see how he goes about deciphering it. It helps us rewrite that material into something digestible. I can see what questions he comes up with, what information he's really fuzzy on. The mixture of experience is helping us develop the content in a better light," Jimenez says. Down the road, the pair plans to expand the site by offering video courses and continuing education units.
Stay the Course
The CBET exam is no simple undertaking, but with steady, careful preparation, biomeds will drastically improve their chances of passing. Those planning to take the fall exam in November should start studying now, Noblitt says. With hard work—and these new resources at their disposal—they can be among the newly minted CBETs by the end of the year. 24×7
For more details about the CBET, read the companion article, "CBET: The 411."
Jenny Lower is the managing editor for 24×7. For more information, contact her at [email protected].
Top photo caption: John Noblitt recently launched HTM Solutions, a website to help biomeds study for the CBET exam, after 23 years teaching BMET preparation in academic and corporate settings.