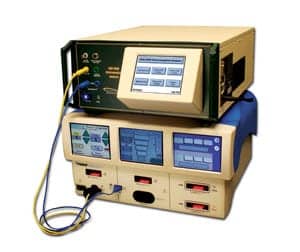 A software update brings added compatibility to the ESU-2400 electrosurgical unit analyzer, manufactured by BC Group, St Charles, Mo.
The update brings the latest PM Autosequence compatible with ForceTriad Software Version 3.6. With it, the ESU-2400 is now capable of detecting the ForceTriad software version and automatically selecting the PM Autosequence required. The new feature is available for all ForceTriads running versions 3.5 and 3.6.
The update also contains a new function that allows file transfers.