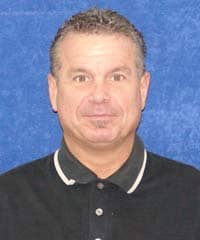 Ultra Solutions LLC, Ontario, Calif, a provider of ultrasound probes, parts, systems, and probe repair, has expanded its team by hiring industry veteran Paul R. Conrad as a customer service representative.
Conrad joins Ultra Solutions from Conquest Imaging, where he served as VP of marketing and advertising for more than nine years. Conrad will assist the Ultra Solutions customer service team in growing the hospital, medical clinic, and physician office end-user market.
"We are excited to have Paul onboard," said David Trogden, president, Ultra Solutions. "His wealth of industry insight and experience in the medical device arena will help to bring the many benefits of Ultra Solutions direct to the end-user community."
According to the release, Conrad—a high-performance, innovative, and tenured medical instrumentation and device professional—has also been active for more than eight years with the California Medical Instrumentation Association (CMIA). Conrad currently serves as a CMIA state board member.
Ultra Solutions, a privately held ultrasound equipment supplier, maintains a large inventory of refurbished ultrasound equipment.