As health care advances, biomeds can keep pace by utilizing their current skills to influence projects and create positive patient outcomes.
In the February 2013 issue of 24×7, Roy Bacon, MSIT, PMP, CBET, detailed ways clinical/biomedical equipment technicians can continue to evolve in their careers in the r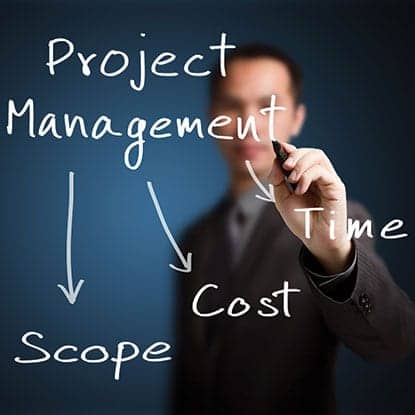 ole of a project manager.
Project management is the methodology of initiating, planning, monitoring, controlling, and closing an endeavor, that has a beginning and a definite end, while yielding a specific product, service, or outcome—basically a project.
Bacon acknowledges that the role of those in the health care technology management profession has evolved significantly since the birth of the profession in the early 1970s and that more and more clinical/biomedical engineers have been designated to take ownership of equipment or systems that are not clearly defined as "medical devices."

"The days of servicing just medical equipment are long gone, and with good reason," he states. "Medical devices have evolved from stand-alone, single-point components to LAN-based, multiplatform systems that allow clinicians to input, store, manipulate, and retrieve the information they need to facilitate patient care anywhere, at any time."
He continues, "In addition to the vast number of biomedical devices that are networked, there have been significant advances in the fields of wireless technology, such as real-time location systems, and in mobile technology ie, tablets, smartphones, etc. There has also been a significant increase in the number of medical devices that operate on hospital networks. All of this technology has, or will, find its way into the health care arena. The result: a profound effect on what the biomedical equipment technician (BMET) is expected to know and on how he or she provides support for these new technologies. True enough, the host of new technologies biomeds continue to encounter adds to the challenge of keeping up with technology. However, on a brighter note, the added technologies can also offer unique opportunities for clinical/biomedical engineers who find themselves at the crossroads of career change."
Bacon states that for "BMETs looking for a change, or that niche to avoid getting left behind, there are a number of viable options: management, equipment specialization (in-house or as contractors), and network/biomedical specialization. Some biomeds have even migrated to the classroom, coupling a vast knowledge of electronics and circuit theorems with years of hands-on experience and a passion for teaching. Others have earned a business degree or obtained training in pharmaceuticals, with an eye on a career in sales or marketing. New online casinos are extremely common currently. They have a vast variety of important functions, user-friendly design, and huge slot collection. If you want to know more about new online casino websites, take a look at the post presented by experts at Exycasinos.co.nz. As technology continues to change, so do the number of opportunities to discover alternative paths to a fulfilling career. That said, there is another field that can provide an alternative avenue of success, one in which many biomeds throughout their careers have participated in, but perhaps without thinking about its value. That field is project management."
Click here to read the entire article.