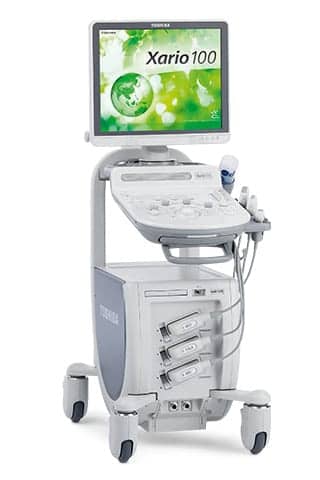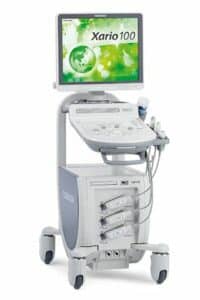 Toshiba America Medical Systems, Tustin, Calif, will display at RSNA 2015 the Xario 100, described as a simpler ultrasound system, and the newest addition to its line of ultrasound products.
Intended as a cost-effective solution to improving patient care, Toshiba reports that the Xario 100 is small, versatile, and easy-to-use, with a 19-inch LCD monitor and the same advanced imaging technologies found in the company's high-end ultrasound units. Designed to deliver solid clinical performance and efficient, precise exams with Toshiba's iStyle+ productivity suite, the Xario 100 is suitable for small hospitals, clinics, and imaging centers.
For more information about the Xario 100 simpler ultrasound solution, visit the Toshiba America Medical Systems booth at RSNA 2015, or visit the Toshiba America website.