Of the various imaging modalities offered by hospitals and independent imaging centers, ultrasound is arguably the most flexible. Ultrasound can be used for a variety of different procedures in the health care setting and, due to its multiple capabilities, is even making its way into the consumer market with applications in skin care and baking, among numerous others. With such a widespread range of uses, it's no wonder that the medical ultrasound industry is constantly evolving, and remains one of the most common areas for new innovation and products on the market. Whether using handheld ultrasound devices for point-of-care imaging or combining ultrasound with other modalities, the industry has seen a significant amount of advancement in the last several years.
New Innovations in Ultrasound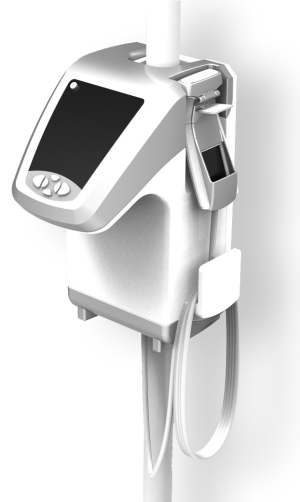 The Sonic Flashlight provides a view into the body using real-time tomographic reflection to create a three-dimensional image immediately within the field of view.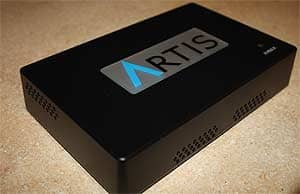 Acertara Acoustic Laboratories' new Artis, an ultrasound testing device that utilizes TDS, is currently used by OEMs, hospital-based medical physicists, ultrasound researchers, and regulatory agencies, such as the FDA.
Much like test equipment in the biomedical/clinical engineering industry, the medical device field is increasingly moving to point-of-care and portable solutions. The ultrasound industry has embraced this culture as much as any other modality. GE Healthcare's Vscan portable ultrasound device is one such product utilized in the health care industry.
The Vscan is a handheld, pocket-sized visualization tool powered by ultrasound technology that enables physicians to visually inspect the inside of a patient's body during a physical exam. It offers clinical applications that include abdominal, cardiac (adult and pediatric), fetal/OB, pediatric, peripheral vessel, urology, and thoracic/pleural motion, and fluid detection. Most importantly, its portable design allows physicians immediate access to images.
Though this mobility is a trend in many new ultrasound products, others are pushing the limits of what ultrasound can achieve. Insituvue Inc, Pittsburgh, offers the Sonic Flashlight, which provides a view into the body using ultrasound to create a three-dimensional image immediately within the field of view. The device aims to mimic x-ray vision without the x-rays, instead utilizing ultrasound technology.
Available in both a handheld and pole-mounted model, users control the focal depth of an image, adjust the gain, and select from presets designed for common procedures.
Although the FDA has not yet approved either Insituvue device, the company intends to submit an application for approval this summer.
And to complement this trend of increasingly mobile solutions, smartphones and tablets feature more and more medical applications. The AXIS iPad App from Sonomed Escalon, for example, functions as a Web-based application that allows users to manage their images from any ophthalmic diagnostic device within a single database. Meanwhile, imaging solutions provider Fraunhofer IBMT offers full ultrasound digital processing on the iPhone and iPad.
The Changing Role of Ultrasound
It is not just new products that are changing the ultrasound landscape, though. The modality is being used in new and innovative ways to help diagnose patients. A study presented at the American Academy of Orthopaedic Surgeons demonstrated that the use of ultrasound can replace x-ray in the diagnosis of developmental dislocation, or dysplasia of the hip (DDH) in infants.
If caught early in infants—at birth or before they can walk—physicians can usually treat DDH with noninvasive means. With the rise in awareness of radiation dose, the traditional method for screening for DDH—plain radiography—has led parents to begin asking for alternatives.
"Parents often raise concerns over exposing their 6-month-old children to the ionizing radiation associated with x-ray, even though the doses are very low," says Alison Kitay, MD, orthopedic surgery resident at the Hospital for Special Surgery in New York.
Kitay and a research team investigated the use of ultrasound in place of x-ray for the detection of DDH in infants. The study included 35 children, aged 5 to 7 months old and at high risk for DDH who were screened with both x-ray and ultrasound. One child was diagnosed with DDH with both modalities, allowing for a 100% diagnostic correlation. Though this does not mean ultrasound should immediately be used as a replacement for x-ray in the detection of DDH—more studies need to be performed before the effectiveness of ultrasound can be proven—it is an encouraging step and an example of ultrasound's growing prevalence.
Researchers at the University of Southern California are doing similarly progressive work with ultrasound. Hyung Ham (David) Kim, PhD, manager of the NIH Resource Center for Medical Ultrasonic Transducer Technology in the department of biomedical engineering at the University of Southern California in Los Angeles, and colleague K. Kirk Shung, PhD, professor of biomedical engineering at the USC Viterbi School of Engineering, are leading a team in the development of a high-resolution ultrasound imaging modality for ophthalmic use.
High-frequency ultrasound is capable of creating highly detailed images but is unable to penetrate as deeply into the body, making it ideal for small organs adjacent to the skin. The research team has utilized ultrasound biomicroscope technology in conjunction with a specialized transducer to produce the optimal image. A curved aperture provides a wide view angle, allowing the entire eyeball to be imaged in one imaging plane. The resulting image provides potentially relevant clinical data and offers cross-sectional views of the inner structure of the eye and orbit.
Is Your Facility Accredited by the ACR?
The American College of Radiology (ACR) currently offers accreditation for ultrasound despite ultrasound's exclusion from the Medicare Improvements for Patients and Providers Act and the CMS ruling that took effect on January 1, 2012. The ACR Ultrasound Accreditation Program involves the acquisition of clinical images, submission of relevant physician reports corresponding to clinical images submitted, and, most importantly for biomeds, quality control documentation.
According to the ACR, a quality assurance program should be in place for each scanner in the facility. The same tests must be performed during each testing period so that changes can be monitored over time and effective corrective action can be taken. These quality control tests must take place regularly; the ACR requires a minimum of semiannual testing. In addition, testing results, corrective action, and the effects of corrective action must be documented and maintained on-site. In the event of a site survey, reviewers will expect to see such documentation.
The quality assurance program should evaluate at least the following items in grayscale imaging mode: photography and other hard copy recording; assurance of electrical and mechanical safety; acceptance testing of transducer frequency and focusing; system sensitivity or penetration capability; image uniformity; and test frequency.
In addition to the aforementioned quality assurance tests, testing should be done using two transducers commonly used with any unit employing more than one transducer. Data should be taken from testing the transducers, which are used for the most frequently occurring examinations at the site. It is recommended that these be of different scan formats, such as one linear (or curvilinear array) and one sector (mechanical, phased, or vector).
—CG
Tools and Training for Biomeds
With all of these new devices and applications for ultrasound on the market, biomeds will require the tools and education necessary to properly service this diverse market. Fortunately, everything from training courses to transesophageal echocardiogram (TEE) probe cleaners is available to assist biomeds in these tasks.
CS Medical LLC's FDA-approved automated TEE probe disinfector, the TD-100, acts as one such device to help biomeds. The relatively small unit can be placed near the point of use and requires only 15 minutes to disinfect a TEE probe—and only 1 minute of operator time. "The TD-100 reduces damage to expensive TEE probes by preventing oversoaking and eliminating the numerous handling steps required by manual methods," says Steve McManus, CS Medical general manager. "Clinical engineering is often the champion for the TD-100, especially if repairs or replacements are charged against the clinical engineering budget, because it minimizes costly repairs and replacements."
Another device that will soon assist biomeds in servicing the ever-expanding ultrasound market is Acertara Acoustic Laboratories,' Longmont, Colo, Artis ultrasound test tool. The device utilizes Time Delay Spectrometry (TDS) to characterize various materials used in ultrasound probe design and manufacturing; measure the receive sensitivity of ultrasound probes under test; calibrate and cross-calibrate hydrophones; characterize the acoustic properties of acoustic gel used during ultrasound procedures; and characterize the effect of any material or tissue on an ultrasound acoustic pulse.
"[Artis] represents the first of a new wave of high-technology devices that will ultimately help [biomeds] better understand the operation of newer ultrasound-plus-laser-related technologies, establish incoming acceptance criteria for these devices, and monitor their performance as a function of time and use," says G. Wayne Moore, BSc, MBA, FASE, president and chief executive officer of Acertara Acoustic Laboratories.
READ IT ON THE WEB
Visit our Ultrasound community for ultrasound updates and news at ultrasound.24x7mag.com.
Of course, biomeds also require training on many of the new systems coming to market. Major manufacturers like GE, Siemens, and Toshiba offer educational courses on their systems for biomeds. GE features courses for its LOGIQ, Vivid, and Voluson product lines; Siemens, for its Acuson Sequoia, Acuson S2000, and Acuson SC2000; and Toshiba, for the Aplio XG, MX, and Xario XG units.
With the passing of the Medicare Improvements for Patients and Providers Act and all of the new innovations hitting the market, the medical imaging industry is in a state of flux right now. Staying abreast of all of the changes—from accreditation-necessitated preventive maintenance schedules to understanding the inner workings of new systems—will help biomeds maintain their high level of work supporting a safe and healthy environment for patients.
---
Chris Gaerig is the associate editor of 24×7. Contact him at .