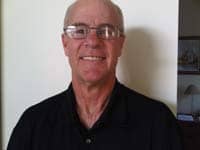 After three years spent in the surplus medical equipment business, Gus Sakis will join MediMizer and return to his roots in software.
Sakis originally held the responsibility of sales and marketing for MediMizer when Tiscor purchased the company from Herb Gardner.
MediMizer's design, based on clinical environment business rules, provides a systematic, managerial approach to quality control and risk management and helps medical equipment technicians accurately monitor safety, performance, and preventive maintenance inspections. The flexibility of the system allows for use with or without a handheld computer.
According to the notice, the fast paced world of technology is a perfect match for Sakis' "energetic personality."