Service Agreement Portfolio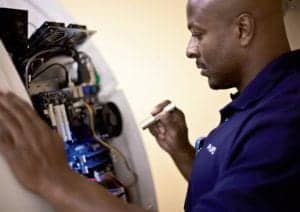 Philips Healthcare, Andover, Mass, recently launched the RightFit Service Agreement portfolio. The portfolio allows health care organizations to customize service coverage and support options for medical imaging equipment to their specific maintenance, clinical, and business needs. Customers can choose from a range of service plans with rapid, on-demand response to keep their systems performing at peak capacity. Philips also offers economy-minded agreements where the priority is managing costs without compromising quality care. Customers may also purchase RightFit service enhancements, such as technology upgrades to keep hardware and software up to date; Philips' utilization services to help improve system performance; and health care consulting and clinical applications education. Philips multivendor service offerings are also available to give hospitals the flexibility to consolidate all of their service requirements under one contract.
(800) 229-6417
www.philips.com
---
RTLS Smartphone Functionality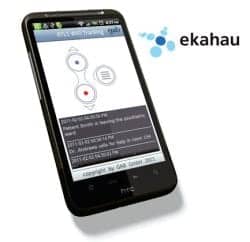 Users of Wi-Fi-based real-time location systems (RTLS) from Ekahau Inc, Reston, Va, can now use an iPhone or Android smartphone to extend location tracking capabilities to areas outside their defined wireless local area network. By using the smartphones as an additional wireless access point, this new functionality gives Ekahau RTLS users a way to track assets during transport or between Wi-Fi–enabled facilities. To transform the iPhone or Android handsets into a portable Wi-Fi access point, Ekahau RTLS users turn on the tethering feature of their smartphone. With his feature activated, any Ekahau Wi-Fi tags in the vicinity of the phone are able to communicate their presence back to he Ekahau RTLS controller location-tracking engine, which can be installed on a server anywhere in the world as a cloudbased LS. By using the iPhone or Android handsets as ad hoc Wi-Fi hot spots, Ekahau RTLS customers can track sets even in blind spots in their logistics or supply chain, such as in temporary staging areas or mobile environments such as transport trucks, vans, or ambulances.
(866) 435-2428
www.ekahau.com
---
Ultrasound Maintenance Application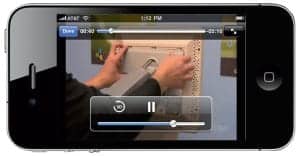 Global Medical Imaging (GMI), Charlotte, NC, now offers an ultrasound technical support and training application. The GMI app gives customer access to on-demand training and troubleshooting videos, and includes an "ultrasound maintenance 101" series of modules for the most prevalent ultrasound platforms in use.
The GMI app allows customers to instantly download or stream video training content, and contains detailed instructions for replacing parts, reloading software, and for calibrating the following ultrasound models: GE Logiq 9; GE Vivid 7; Philips iU-22 and iE-33; GE Voluson 730; HP 5500; HDI 5000; and the Siemens Acuson Sequoia.
(800) 958-9986
www.gmi3.com
---
X-Ray Multianalyzer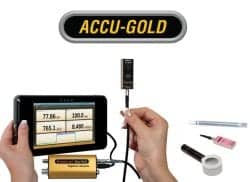 Radcal Corp's, Monrovia, Calif, ACCU-GOLD x-ray multianalyzer can provide a way to measure, record, and diagnose the performance of x-ray machines. The device uses both Radcal solid-state sensors and ion chambers individually or simultaneously. The multianalyzer plugs directly into the USB port of a laptop and measures multiple parameters in one exposure. All measurements are automatically saved to the laptop's hard drive. Microsoft Excel templates are included for data accumulation and reporting. Due to the processing capabilities of a laptop, minute-long fluoro exposures can be captured, recorded, and analyzed. These scope-like capabilities provide an accurate display of kV, dose, and mA waveforms. With each exposure, the device simultaneously displays and records dose, dose rate, kV, exposure time, mA, HVL, total filtration, pulse, and pulse frequency, among other parameters. The product comes with an adapter to allow the use of older Radcal 10X5 series ion chambers.
(626) 357-7921
www.radcal.com