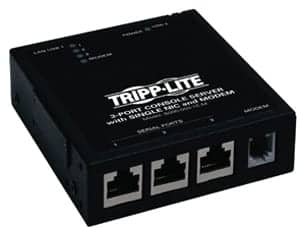 Compact Console Servers
Compact IP-capable console servers from Tripp Lite, Chicago, enable secure access to remote equipment for complete IT system management from anywhere in the world. Console server models B095-003-1E-M and B095-004-1E come equipped with three and four RJ45 serial ports, respectively, and are compatible with devices equipped with either RJ45 or DB9 serial ports. They feature in-band and out-of-band (modem) solutions, which can provide system access even during network outages or equipment malfunctions. Embedded temperature sensors allow users to receive environmental information from off-site locations, as well as to detect hot spots and take corrective action before equipment failures cause downtime.
The company employs advanced encryption modes and detailed device logs to protect remote sites.
(773) 869-1234
www.tripplite.com
---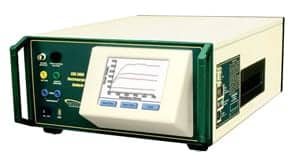 Electrosurgery Analyzer
BC Group, St Charles, Mo, offers the ESU-2400 electrosurgery analyzer, which is capable of measuring multiple electrosurgery generators and is based on the measurement engine of the ESU-2050 and ESU-2050P. The ESU-2400 uses internal precision noninductive test loads in the range of 0 ohms to 6,400 ohms, in 1-ohm increments to offer compatibility, and is compatible with the latest ESU generator platforms by the major ESU manufacturers. The ESU-2400 also has the capability to add an external load, assuring 100% test load requirement compatibility. The analyzer also features an embedded real-time operating system with VGA color touch screen display and can display up to 15 different measurements.
(800) 242-8428
www.bcgroupintl.com
---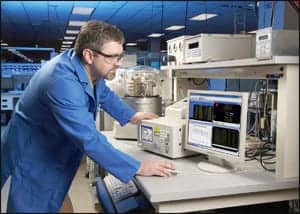 Calibration Software Platform
Fluke Corp, Everett, Wash, introduces COMPASS for pressure 3.0, a software platform that assists in calibrating pressure devices. The software is structured around two options: unit under test, which identifies devices to be tested with all their characteristics; and test definitions, which define test sequences and the details of test execution. All DH Instruments devices and many commonly used data-acquisition products are already set up as examples in a hardware database to simplify the implementation of actual test hardware.
Additionally, users can manage their inventory, calibration location, maintenance, and customers through MET/TRACK software. The company offers basic and enhanced versions; both are available for single- and multiuser work sites.
(800) 443-5853
www.fluke.com
---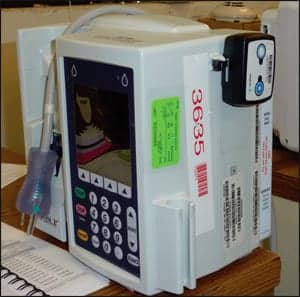 Wi-Fi Upgrade
Ekahau Inc, Reston, Va, has launched a Wi-Fi-based real time location system (RTLS) upgrade that allows customers of its competitors to use the Ekahau RTLS for system optimization. The Ekahau RTLS gives users the ability to track any Wi-Fi device that the existing network can see, whether or not it is currently connected.
The upgrade affords the ability to leverage Ekahau's algorithms and the existing system for asset tracking, personnel safety, workflow, and performance-monitoring applications. The use of Ekahau's RTLS also avoids infrastructure upgrades that can add significant cost to a project. The Ekahau upgrade program is available worldwide.
(866) 4EKAHAU
www.ekahau.com