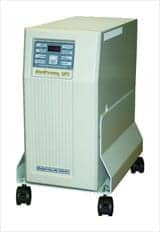 Battery Backup Power
Controlled Power Company, Troy, Mich, a worldwide manufacturer of products that provide electrical power conditioning and protection, now offers the new UL 60601-1 listed MedPoweRx UPS patient vicinity series, model LT/M. Available in 700 VA to 2100 VA single-phase sizes with an optional wheeled cart for portability, the unit provides hospital biomedical equipment technicians and clinical engineers the needed battery backup power with less than 300 microamps leakage current to ground. It is useful for patient-vicinity applications such as mammography, ultrasound, dialysis, hospital room PCs, nurse call stations, and fetal monitor carts. Incorporating almost 40 years of power-protection technology and expertise, the company provides integrated solutions.
(800) 521-4792
www.controlledpwr.com
---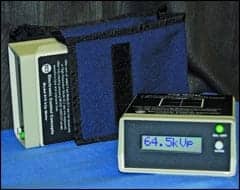 kVp Meter
Electronic Control Concepts, Saugerties, NY, offers a kVp with increased flexibility to provide a unit for low kVp and low mA operation. The low-range option is for digital x-rays, dental, and fluoroscopy machines, which typically operate at lower kV and mA settings. The low-range 815L goes down to 40 kV and has increased current sensitivity to operate down to 5 mA at 50 kV. Standard model 815 has proven accuracy up to 125 kV at 200 mA. The new low-range model is optimized at lower currents and operates up to 115 kV at 100 mA. The new 815L features the same precision as its predecessor, the 815; kVp accuracy of 2% +/- 1 kV at 25 to 100 mA; and an exposure-time accuracy of 1% +/- 2 milliseconds. Optional accessories include a carrying case for storage and transport, and a remote display unit—model 815RD—for readouts from a distance.
(800) 847-9729
www.eccxray.com
---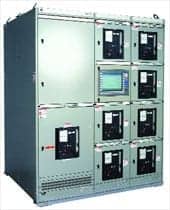 Low-Voltage Switchgear
The Entellisys 4.0 low-voltage switchgear from GE Consumer & Industrial, Plainville, Conn, is a follow-up to its low-voltage switchgear solution. Most of the upgrades are software-based to help reduce costs, shorten schedules, and increase reliability throughout the process of designing, installing, maintaining, and operating low-voltage power-distribution switchgear. The new high-resistant ground fault feature identifies the location of the feeder breaker circuit where the ground fault exists with no added hardware, which saves time locating the fault. Ground fault priority tripping is available. The solution offers protection modes, known as zone-based protection, which include bus differential, dynamic zone-selective interlocking, and multisource ground fault protection. The protection enables detection—as fast as 25 ms—of arcing faults in the equipment while maintaining selectivity. Streamlined architecture minimizes wiring and shipping split terminations by reducing the amount of wiring in equipment.
(800) 431-7867
www.geelectrical.com/entellisys
---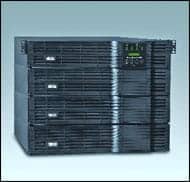 Hot-swappable Modular UPS System
Tripp Lite, Chicago, a manufacturer of power protection equipment, has added two new models—one 8 kVA and one 16 kVA—to its line of SmartOnline hot-swappable modular UPS systems. They feature a detachable PDU and maintenance-bypass switch that provides zero downtime and continuous availability for connected server, storage, and networking equipment. The systems feature scalable run time via optional external battery packs and the ability to configure multiple systems to deliver N+1 availability. The foundation of the hot-swappable modular design is a detachable power-distribution unit that incorporates a manual bypass switch. Users can perform potential UPS maintenance—from battery replacement to power module exchange—without powering down connected equipment. Both units feature hardwire, split-phase, four-wire input that saves additional rack space by providing dual high- and low-voltage output without the need for bulky transformers.
(773) 869-1111
www.tripplite.com