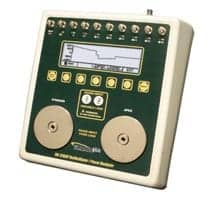 BC Group International Inc
The DA-2006 and DA-2006P defibrillator analyzer series from BC Group International Inc, St Louis, uses electronic technology to help deliver consistent test results on defibrillators from many manufacturers and models. They test output energy, cardioversion delay time, maximum energy charge time, and the AED. Users can capture and view actual output energy and pacer waveforms to check for abnormalities. With 26 internal test loads, the DA-2006P delivers a range of capabilities for testing the transcutaneous pacemaker function of advanced-level defibrillators, including tests such as demand sensitivity, refractory period, rate, pacer pulse width, and pacer pulse amplitude. Pacer input terminals on the DA-2006P are internally protected against accidental defibrillator discharge. Users can create and store up to 50 unique testing auto sequences, edit existing sequences, and create new ones.
(888) 223-6763
www.bcgroupintl.com
---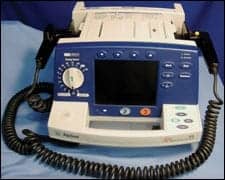 Topline Medical
Topline Medical, Fargo, ND, provides reconditioned defibrillators and parts. The company's biomedical technicians prepare each unit, helping to ensure the unit's physical condition and proper clinical function. Units quoted are in stock and shipped in patient-ready condition—including new batteries, accessories, operation manual, and a 1-year warranty. The company offers a variety of defibrillators from companies such as Philips, HP, Physio Control, and Zoll. The company's parts line personnel—who are biomedical technicians—provide free technical assistance. View the company's Web site for its featured products each month.
(701) 234-9577
www.toplinemedical.com