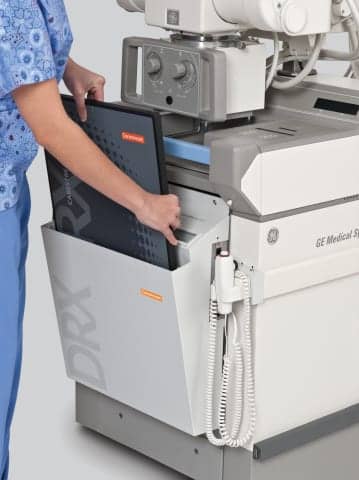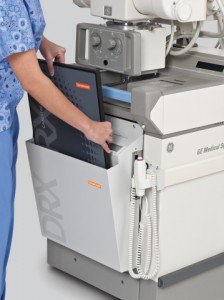 St. Mary's Hospital in Centralia, Ill, has announced that it recently upgraded two x-ray rooms and one mobile x-ray imaging system to wireless DR technology with Carestream's DRX-1 systems and DRX-Mobile Retrofit kits. The hospital reports that the Carestream imaging systems offer the hospital an affordable way to achieve high-quality DR imaging.
"These Carestream imaging systems offer excellent image quality, are easy to use, and make it possible to transition an x-ray room or portable unit from CR to DR technology in as little as one day," said Michael Bratcher, the hospital's director of radiology. "Carestream's software also offers visualization of tubes and lines in addition to high-quality images that help radiologists and physicians diagnose each patient's condition."
Service was also an important consideration in the purchasing decision, according to Bratcher. "Carestream provides responsive service and support both before and after the sale," Bratcher said in the announcement.
The Joint Commission has listed St. Mary's Hospital multiple times as a Top Performer on Key Quality Measures for heart attack, pneumonia, and surgical care. The hospital also was spotlighted by HealthGrades for its critical, pulmonary, neuroscience, and cardiac care. For more information on the hospital, visit the St. Mary's Hospital website.