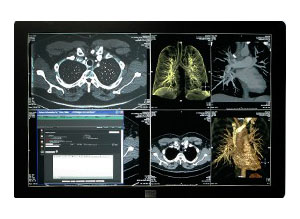 Fujifilm Medical Systems announced the expansion of its healthcare IT portfolio with its Synapse vendor neutral archive (VNA), which the company is presenting at the HIMSS Annual Conference and Exhibition April 12–16, 2015, in Chicago. According to Fujifilm, Synapse VNA is a patient-centric and scalable organizational image content management solution.
The company says Synapse VNA can be completely virtualized with existing server architecture and can be used with current or planned physical storage environments. It has multiple methods of electronic health record (EHR) patient-associated content capture and the ability to store content in its native format, supporting both DICOM and non-DICOM.
"Synapse VNA will enhance image management, streamline workflow, reduce costs and, most importantly, improve patient care," said Jim Morgan, vice president of medical informatics at Fujifilm Medical Systems USA Inc. "This addresses the clinical departmental needs of image management and allows IT the tools to centralize organizational imaging."
Fujifilm says it works to streamline VNA capture workflows, and is also showcasing its Synapse Mobility enterprise viewer, which expands VNA image access across the entire health system. The enterprise viewer is capable of displaying all of the image types stored to the VNA with the appropriate tools, based on the viewing physician type or department.
For more information or to register for a product demonstration at Fujifilm's HIMSS booth (#3402), visit the Fujifilm Medical Systems website.