As health care advances, biomeds can keep pace by utilizing




their current skills to influence projects and create positive patient outcomes
By Roy Bacon, MSIT, PMP, CBET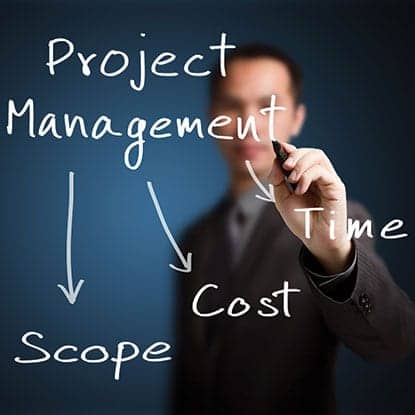 To say that the role of those in the health care technology management profession has evolved significantly since the birth of the profession in the early 1970s is an understatement. More and more clinical/biomedical engineers have been designated to take ownership of equipment or systems that are not clearly defined as "medical devices." The days of servicing just medical equipment are long gone, and with good reason. Medical devices have evolved from stand-alone, single-point components to LAN-based, multiplatform systems that allow clinicians to input, store, manipulate, and retrieve the information they need to facilitate patient care anywhere, at any time.
In addition to the vast number of biomedical devices that are networked, there have been significant advances in the fields of wireless technology, such as real-time location systems, and in mobile technology—ie, tablets, smartphones, etc. There has also been a significant increase in the number of medical devices that operate on hospital networks. All of this technology has, or will, find its way into the health care arena. The result: a profound effect on what the biomedical equipment technician (BMET) is expected to know and on how he or she provides support for these new technologies. True enough, the host of new technologies biomeds continue to encounter adds to the challenge of keeping up with technology. However, on a brighter note, the added technologies can also offer unique opportunities for clinical/biomedical engineers who find themselves at the crossroads of career change.
Honing Your Skills
By now, most biomeds have accepted a definite reality: To keep pace with the rapid changes of the information age, he/she must continuously hone his/her skills and add to his/her knowledge base. And for BMETs looking for a change, or that niche to avoid getting left behind, there are a number of viable options: management, equipment specialization (in-house or as contractors), and network/biomedical specialization. Some biomeds have even migrated to the classroom, coupling a vast knowledge of electronics and circuit theorems with years of hands-on experience and a passion for teaching. Others have earned a business degree or obtained training in pharmaceuticals, with an eye on a career in sales or marketing. As technology continues to change, so do the number of opportunities to discover alternative paths to a fulfilling career. That said, there is another field that can provide an alternative avenue of success, one in which many biomeds throughout their careers have participated in, but perhaps without thinking about its value. That field is project management.
Project management is the methodology of initiating, planning, monitoring, controlling, and closing an endeavor, that has a beginning and a definite end, while yielding a specific product, service, or outcome—basically, a project. Projects are ongoing in almost every field of work in existence today. I know, most people typically think of construction or information technology (IT) in relation to project management, but project management can be, and arguably should be, utilized in any field, including health care. Clinical/biomedical engineers are perhaps better suited for the role of project manager than many realize. With the right education and training, a biomed can successfully fill an important gap between IT and the health care organizations. Here's why.
Technology Driving Change
As new technology emerges to drive the business need of providing quality health care to patients, hospitals all over the country are installing wireless access points (WAPs), LAN-based imaging equipment, patient information charting systems, and even sophisticated entry control systems—for which some biomedical engineering departments are responsible. For a number of reasons, patient safety not being the least of them, biomedical engineering departments should be involved in the assessment, purchasing, installation, and configuration of any system that has the potential to impact patient care. Far too often, however, the biomedical engineering representative is not invited to the table where decisions are made on types, makes, and models of equipment. As a result, it is not uncommon for biomed departments not to gain knowledge of the equipment's installation, configuration, and maintenance needs until after the equipment has been purchased or is in the facility's warehouse awaiting installation. A project manager (with clinical/biomedical engineering experience) participating in an IT project with the potential to impact patient care can offer a unique perspective on issues that concern the biomedical engineering department—issues that may go unnoticed by other professionals involved.
Biomeds possess a vital understanding of medical devices, and this knowledge can be invaluable to the success of health care technology projects.
In addition, many clinicians and IT professionals do not know how medical devices attached to the hospital network will respond after automatic patches are pushed onto the network. It is not uncommon, particularly in federal organizations, that devices attached to the hospital network must meet certain security and encryption standards. What if a medical system reacts adversely to enterprise-applied encryption software or an antivirus solution? How will the results affect patient care? In a worst-case scenario, a patient's life might be at risk. Avoidance of such situations is a valid reason for having a project manager with a solid biomed background on the project team. Because biomedical engineers work closely with clinicians and medical support staff, they possess a vital understanding of medical devices and how they must work to provide optimum patient care. If you are a health care technology management professional with considerable experience, your knowledge can be invaluable to the success of a health care technology project—especially when patient care is at stake.
The Route to Project Manager
As a certified BMET with an undergraduate degree in industrial technology management and nearly 12 years of experience, I decided to plot a new career path in 2005. At the time, I really had not considered project management, but I knew I wanted a career change that was a good fit for me. I had proven my ability to successfully troubleshoot, calibrate, and repair a wide range of general biomedical systems as well as some specialty systems such as anesthesia and CT. In addition, I had amassed more than 20 years of combined active and reserve military experience (in the enlisted and officer ranks), and as a result, gained a wealth of technical and administrative knowledge that enhanced my skill set as a BMET. So, what was next?
I considered the fact that I really enjoyed the technical aspect of being a troubleshooter and learning new systems. Therefore, it was important that my new career allow me to maintain a certain amount of technical acumen. On the other hand, I enjoyed working with people and maintaining good relationships with our customers. I loved the interaction I had experienced as a BMET with professionals from almost every department within the hospital. I felt a connection with those professionals and the patients who were recipients of the cutting-edge health care solutions they provided. So, after a basic assessment of my abilities, accomplishments, personality traits, and personal interests, I decided to pursue a graduate degree in information technology management. I saw IT as a logical stage in my life as an evolving BMET, and felt strongly that by blending my BMET background with IT, I would find a rewarding career alternative. The next step was to obtain additional education and training. Back to school I went, completing an online graduate degree in IT from the Florida Institute of Technology. Suffice it to say, education is not enough. I knew it was imperative to gain solid, hands-on experience in the field of IT in order to make a successful transition. Fortunately, shortly after graduating, I was able to transition into the IT department at our facility via a 2-year internship where I worked directly for the chief information officer (CIO).
As an intern, I was assigned a wide range of IT tasks and projects. I also shadowed IT professionals, mostly CIOs from the private and public IT sectors and the Department of Defense. Spending time with the CIOs helped me gain a better understanding of IT strategic planning, IT contingency planning, the IT budgeting process, and business intelligence. Performing specific tasks strengthened my technical skills in the areas of PC maintenance, network administration and security, server management, project management, telecommunications, and information security management.
My first step in the transition to project management was to learn what requirements were needed to obtain the PMP certification.
It was while working on a project that I realized I not only enjoyed project management, but my overall background intuitively positioned me for the role. As a BMET, I had participated in numerous facility projects, with most assignments requiring my involvement in the planning, controlling, monitoring, or closing processes of a project. Each time the hospital launched a remodel or renovation project, if the project involved patients or medical systems, in terms of equipment purchases, design, or relocation, biomedical engineering was inevitably involved. I coordinated with vendors, submitted requests for bids or quotes, managed the requirements of stakeholders, such as clinicians and department managers, and monitored contractor performance. I also performed a secondary role of contracting officer technical representative. In this supportive role, biomeds provided contracting officers (CO) with specific technical details about projects, which helped the CO select the appropriate contract and contract language for a given project. The experience I gained in this role equipped me with a basic knowledge of contract types, the Federal Acquisition Regulation, or FAR requirements, and project deliverables. Without realizing it, I had invested a considerable amount of time in project work as a BMET and gained a substantial amount of project knowledge. I had found my path, but I still needed to close the gap between the IT/BMET and project manager.
Make a Plan
My first step toward a career in project management was to develop a plan that described where I was and where I wanted to go. I wanted to be a certified project management professional (PMP) by the time I completed my internship, so my plan laid out what I needed to do to achieve that goal. I developed an 8-month study plan—a realistically achievable goal for me. The time required to make the PMP transition will vary depending on the individual's project management objective. For example, does the BMET want to become certified or not? If so, experience (the amount and type in relation to projects), the level of education achieved, the amount of training funds available, as well as how much time can be devoted to project management work and study material, will all have an impact on the time required to make the PM transition.
If, on the other hand, a BMET is not interested in obtaining a PMP certification, obtaining solid experience in a variety of projects and selling that experience to a potential employer is the key. Generally, employers seek project managers with 3 to 5 years of solid project management experience. Now let us discuss project management certifications.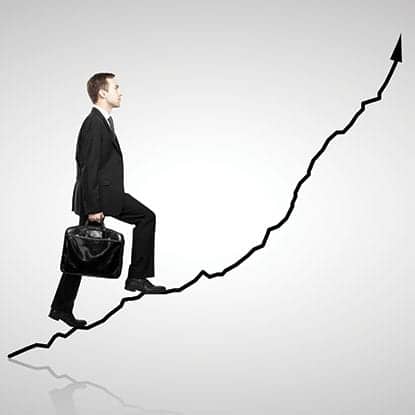 While many people work as project managers without a certification, many organizations now require potential employees to hold a PMP certification. Of course, there are arguments for and against obtaining certifications, the PMP included, and my intention is not to make the case for either view. However, the fact that more organizations are seeking individuals with the certification was motivation enough for me to invest the time, money, and effort into obtaining it. Moreover, I have always believed that since most certifications cannot be obtained without considerable study, work experience, or both, those who obtain professional certifications demonstrate admirable traits of discipline and continuous self-improvement. Such traits may make a significant difference to a potential employer. In the end, I felt the certification was right for me.
PMP Requirements
My first step in the transition to project management was to learn what requirements were needed to obtain the PMP certification offered by the Project Management Institute (PMI). Individuals can obtain detailed instructions about the PMP requirements at www.pmi.org. I then completed two project management courses: One was more or less a 1-week, project management refresher course that solidified what I had learned in college years before. The second course was more advanced and was geared toward project methods promoted by PMI. Additionally, I read—and studied—a number of project management books and a host of articles on the subject. Some I discovered during my personal research, while project managers I met through online forums or knew personally recommended others. Naturally, I continued working with every IT project I could while applying the project management concepts and methodologies to each project.
The more I work with IT projects, the more I appreciate how my background as a BMET contributes to the successful outcome of various projects.
About 2 weeks before my scheduled PMP examination, I took a 2-day, PMP prep course from Rita Mulcahy. I continued to study and review my notes for the last 2 weeks before the PMP examination. I exceeded my deadline by 1 month but passed the PMP exam on the first attempt.
Transitioning to a project management role is not as difficult as it might seem. Yes, it involves studies and new duties, but clinical/biomedical engineering professionals will find they are already familiar with most of them. If you are looking to transition into project management, you will find a few recommendations below to get started:
Find a project manager who will agree to mentor you.
Sharpen your communication, leadership, and team-building skills.
Volunteer to work in any or all of the five project phases as often as you can.
Develop good organization skills.
Join one or more online project management forums to learn more about project management methodologies and best practices.
Complete a course in project risk management.
Obtain the most current edition of the Guide to the Project Management Body of Knowledge (PMBOK Guide) handbook and read it thoroughly (at least twice).
The following are also recommended and will fulfill the requirements for the PMI certification prerequisites:
Obtain an undergraduate degree (PMI does not require a specific degree).
Complete and document 3,500 hours of project work as defined by the PMI organization.
Attend a 35-hour project management course—this can be part of the degree curriculum.
Become a PMI member (you will save money on the PMP examination fee).
The more I work with IT projects, the more I appreciate how my background as a BMET contributes to the successful outcome of various projects. As IT innovations continue to infuse the health care industry, professionals with a biomedical engineering perspective will have greater opportunities to influence project success. I believe there is a definite need for professionals who can bring a comprehensive knowledge of therapeutic, diagnostic, and monitoring systems to an IT/health care project and who can discuss electrical standards, facility/equipment power requirements, and federal and other regulatory mandates, while understanding the connection between IT and health care. I believe health care technology management professionals can meet that need. Furthermore, project managers with BMET/IT experience can capitalize on their dual knowledge and project management tools to help move IT/health care projects forward without compromise to patient care. To clinical/biomedical engineers who possess a wealth of medical equipment knowledge and have strong people, leadership, and team-building skills, project management just might be a viable path in an ever-evolving career. 24×7 February 2013 cover story.

Roy Bacon, MSIT, PMP, CBET, works in information resources management for the VA Central California Healthcare System, Fresno, Calif. For more information, contact
Watch videos on the Project Management Channel for more tips.