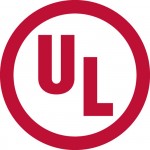 According to Underwriters Laboratories (UL), the FDA has recognized two UL battery safety standards as consensus standards for certain types of medical batteries. The two standards are UL 2504 for Household and Commercial Batteries and UL 1642 for Lithium Batteries (Cells).
According to UL, compliance with consensus standards is not required for FDA clearance or approval of medical devices. However, manufacturers can use proof of compliance with such standards to help satisfy FDA's expectation of safety and effectiveness.
Thus, says UL, it anticipates that FDA's announcement on battery standards "will likely be a sizable regulatory driver going forward." As a result, medical device manufacturers will probably want to use UL 2054-compliant nickel cell batteries, UL 1642-compliant lithium cell batteries, and UL 2054-compliant battery packs.
For more information about UL's battery testing and certification activities, visit the UL website.