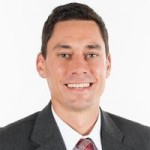 Medxcel last week announced the promotion of Jason Smith to Director of Marketing. In this role, Smith will oversee the marketing strategy of the Medxcel subsidiaries TriMedx, TriMedx International, eProtex, Axess Ultrasound, Medxcel Facilities Management, and the TriMedx Foundation.
Before joining Medxcel in 2012 as a marketing consultant, Smith worked in marketing at The Children's Museum of Indianapolis for 9 years. He is a graduate of Franklin College.
Medxcel, which comprises healthcare service organizations focusing on healthcare technology and facilities management, is based in Indianapolis.