A new workplace safety reporting system aims to reduce workplace accidents by making it easier for employees to report hazards in their facilities anonymously. While the system is appropriate for a wide variety of industries, the manufacturer suggests that it may be particularly useful in healthcare settings.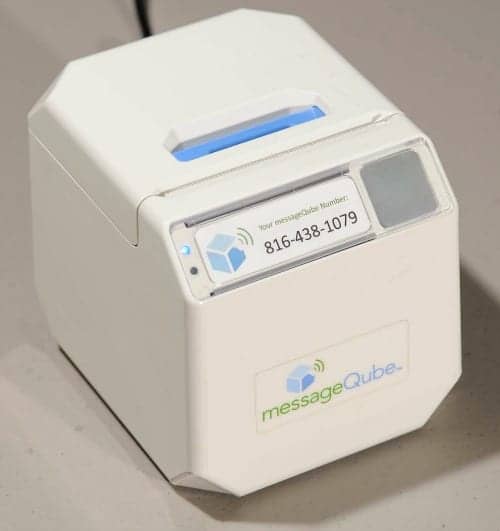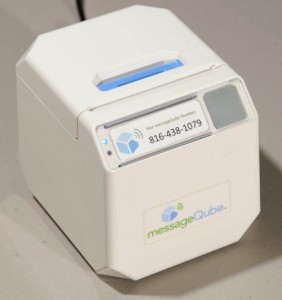 The WorkplaceAware solution includes a MessageQube mini cellular desktop printer, which receives text and photo messages from any cell phone and prints safety reports in real time. Using a mobile app compatible with Apple and Android operating systems, healthcare workers with smartphones can photograph and document observed safety hazards and immediately submit detailed reports up to 600 characters in length to their supervisor's MessageQube. A flashing green light alerts managers of a new pending message.
According to a company representative, messages are transmitted to an online enterprise dashboard, where hospital safety managers or human resources personnel can view and manage the reports, track corrective actions taken, and escalate the issue to a superior. The system can also be configured to issue notification via email when a report has been filed. According to the company, the tool is designed to overcome the barriers that prevent employees from reporting potential hazards.
"There are many reasons employees choose not to report a near miss incident including fear of retribution, a desire to avoid red-tape, or to avoid interrupting pace of work," said Rob Sweeney, WorkplaceAware CEO. "By using WorkplaceAware, companies can allow employees to report incidents from the field, without having to fill out pages of paperwork or holding up the work day. And if employees choose, reports can be submitted anonymously. Our customers see an increase in near miss reporting days after engaging WorkplaceAware, and their businesses are safer and more productive as a result."
For more information, visit WorkplaceAware.